This week's topic is anything book related, so I decided to go with my top ten favorite books I read in school. Some of these are ones that were assigned, and some were ones that I chose to read from a list of suggested titles that was required for either a project or something like SSR.
It was my freshman year and we were given a list of titles that we were allowed to read for SSR. I had heard of most of the titles on the page, as most were big classics, but then I saw A Separate Peace and thought, 'huh, I've never heard of this one, let's look it up.' And then I read the summary, and then I picked it up, and then I fell in love. This is heartbreaking, beautiful, and all around perfect.
This was also on a list of suggested titles, though to be honest, I'm pretty sure I just chose to read this one on my own because I don't recall using it for an assignment.. Regardless, this is an extremely raw and intense book about a man in the Vietnam War. I'm a bit surprised it was on the list now that I think of it, but I'm more impressed that my school didn't shy away from heavy topics and somewhat graphic books. I really loved this one and even went on to pick up more of O'Brien's books!
This was assigned during an introduction to critical methods course by a really great (though intense) professor. This was an interesting book, but I enjoyed the writing style and incredibly unique atmosphere that Ghosh created.
Technically I read this before I read it in school, but since it was also eventually assigned while I was at school, I feel that it is okay to include it (mainly because, you know, I just really enjoyed it). Reading this was a total eye-opener for me; I was so used to the traditional stereotypes of Frankenstein that I was shocked and excited to find out the true story of Frankenstein and his monster.
Okay, so in recent years there has been a bit more backlash against this book for encouraging racial stereotypes, but I still can't help but love this book. I have distinct memories of my fourth grade teacher reading this book to us every afternoon, and it was easily one of my favorites times of the day. I loved this magical story of a boy's toys coming to life in a magic cupboard and all the chaos and fun that ensures. I just loved this one.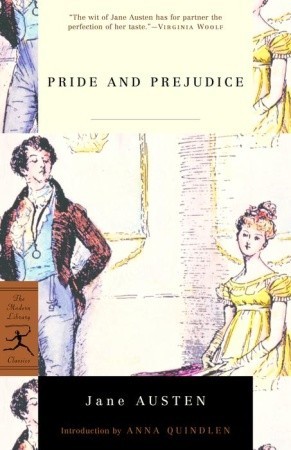 This was assigned during an introduction to Britsh literature course, and also my first introduction to Jane Austen. I was incredibly skeptical that Austen's work would be too romantic and flowery, but wow was I wrong! Austen is hilarious and I absolutely love her work now. If you have never experienced Austen, please do not be fooled by the perceived stereotypes - go check her out!
I'm honestly not sure how much I enjoyed this one while I was reading it, but now whenever I look back on it I have fond memories of the themes and lessons explored throughout. I read this as part of an introduction to critical methods course (yes, the same one that I read The Hungry Tide for), and I am incredibly grateful that this book was assigned by my professor.
I was never a huge Shakespeare span until I read "Macbeth." Prior to "Macbeth," I had only read "Romeo and Juliet" and "Othello," both of which were assigned reading. I enjoyed both, but neither really grabbed me. Then I read Macbeth and was super entertained by the antics of the characters and the entire storyline, and suddenly the whole world of Shakespeare opened up for me. I realized how witty and exciting his work is, as well as all the allusions and various intricate details thrown in, and I have since tried to expand my Shakespeare reading.
I also picked The Turn of the Screw off a list of suggested titles for SSR (I think it was SSR...), and I really enjoyed it! I was hoping for a bit more of a 'creepy' factor, but it was still great. It was moreso the writing and atmosphere created that really enticed me, and in fact I would say that James' bleak and somewhat haunting writing is what made the book somewhat creepy and so intriguign.
I feel like most people had a run-in with this at some point throughout their educational careers. For me, this book opened up the world of Greek mythology and in turn the world of the Ancient Greeks themselves. Although it is a bit outdated now, this is still a really complete yet concise introduction to the biggest myths from Greek mythology. As some of you may or may not know, I am entering my final year at university as a Classics major, so, yeah, I might be a bit biased, but it's still really great.
Have you read any of these? What are some of your favorite books from school? Did you hate any? Leave a comment below!
Get more reviews and bookish fun in your inbox and subscribe to Forever Lost in Literature!