First Chapter Tuesday is hosted every Tuesday by Diane over at
Bibiophile by the Sea
. Join the fun by making your own post and linking up over at Diane's blog, or simple check it out to find more new books to read!
This Savage Song by Victoria Schwab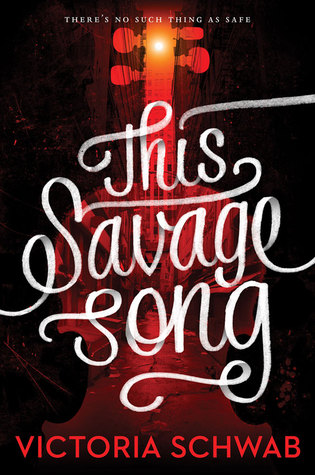 Greenwillow Books, July 2016. Hardcover | Kindle | 464 pages
"
The night Kate Harker decided to burn down the school chapel, she wasn't angry or drunk. She was desperate.
Burning down the church was really a last resort; she'd already broken a girl's nose, smoked in the dormitories, cheated on her first exam, and verbally harassed three of the nuns. But no matter what she did, St. Agnes Academy kept

forgiving

her. That was the problem with Catholic schools. They saw her as someone to be saved.
But Kate didn't need salvation; she simply needed out."*
I
just
finished
This Savage Song
and it was such a thrilling book. The monsters, worldbuilding, and character development are all outstanding, and I felt compelled to make this my First Chapter First Paragraph Tuesday Intro for today!
What do you think? Would you keep reading?

(And feel free to join in and make your own post!)
If you're enticed by this chapter, be sure to check out the full synopsis on Goodreads!
*Excerpt taken from the novel itself; I do claim to own any part of the excerpt.