op Ten Tuesday is weekly book blog meme hosted by the lovely girls over at
The Broke and the Bookish
.
This week's topic is the most anticipated releases of the first half of 2017! Now, there are a
lot
of books that I'm looking forward to in 2017, so this list has been narrowed down immensely, and as a result seems to be mainly fantasy/historical fiction - and there are f
ifteen
sixteen in this list instead of ten. Whoops. Suffice to say, there are some promising books coming out next year, and here are some of the ones I'm most looking forward to!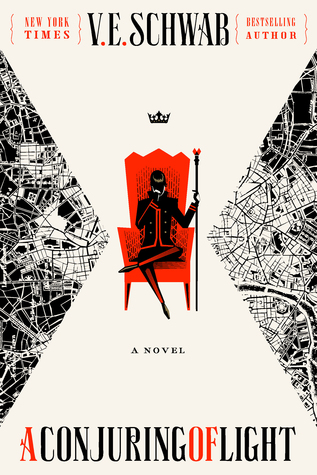 1.
A Conjuring of Light by V. E. Schwab
Publication Date
: February 21st
I'm actually reading A Gathering of Shadows right now, but I can already tell that I'm going to love it just as much as the first book, and I can't wait for the next installment!
2.
Sins of Empire
by Brian McClellan
Publication Date
: March 7th, 2017
I haven't read McClellan's other work yet, and I'm not sure if that matters since this is set in the same fantasy world, but I am still really interested in the premise of this book.
3.
Strange the Dreamer
by Laini Taylor
Publication Date:
March 28th
Laini Taylor has suggest gorgeous prose, and the summary of this book is also captivating - I can't wait to dive back into her work.
Publication Date: January 10th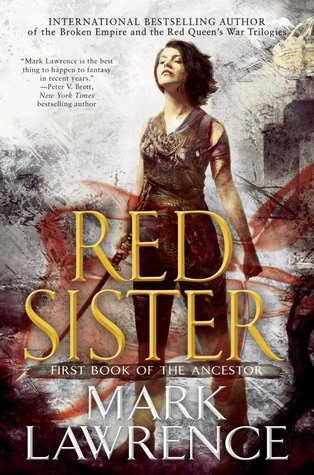 5.
Red Sister by Mark Lawrence
Publication Date:
April 14th
Ah, another school where they train girls to be killers - why do I love these books? I'm not sure, but I'm really excited!
7.
The Competition by Donna Russo Morin
Publication Date:
April 25th
The Competition
is about a group of women learning to pain under Leonardo da Vinci, which was most definitely not allowed at the time. I am immensely intrigued by this historical fiction.
8.
The Vanishing by Sophia Tobin
Publication Date:
January 12th
There are a lot of things that intrigue me about this book, but it's set in a lonely mansion on the Yorkshire Moors, and that alone just makes me want to curl up with this book.
9.
Valiant by Lesley Livingston
Publication Date:
February 14th
Female gladiators! I don't care if that's realistic or not, I
love
Ancient Roman settings and a gladiator school for girls headed by Julius Caesar sounds pretty much perfect.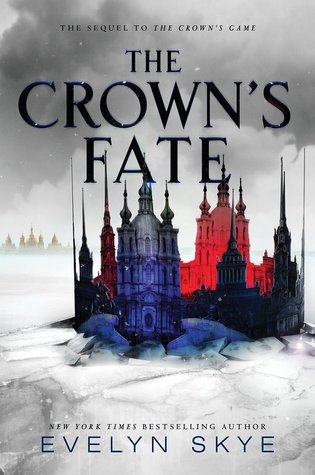 10.
The Crown's Fate by Evelyn Skye
Publication Date:
May 16th
I really enjoyed
The Crown's Game
, and I am eager to find out what is happening next with our characters.
11.
Here Lies Daniel Tate by Cristin Terrill
Publication Date:
June 6th
I'm not even going to try to relay the plot summary here, but this sounds like quite a mysterious story, and I haven't read many books that sounds like this one!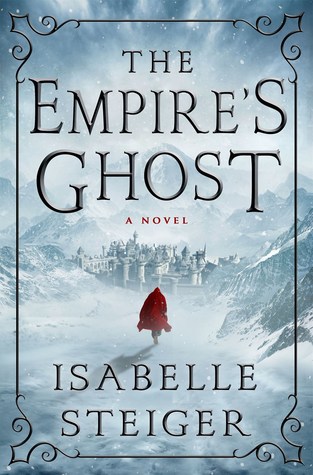 12.
The Empire's Ghosts by Isabelle Steiger
Publication Date:
May 16th
The Empire's Ghosts is a new epic fantasy series by a promising new debut author that I am looking forward to checking out!
a
13.
A Gathering of Ravens by Scott Oden
Publication Date:
June 20th
This is historical fantasy set in Viking Age Britain, and that's really all I need to know (but the rest of the summary sounds just as great!)
14.
A Court of Wings and Ruin by Sarah J. Maas
Publication Date:
May 2nd
After that ending in
A Court of Mist and Fury
, I think it's safe to assume that this book is a must-read.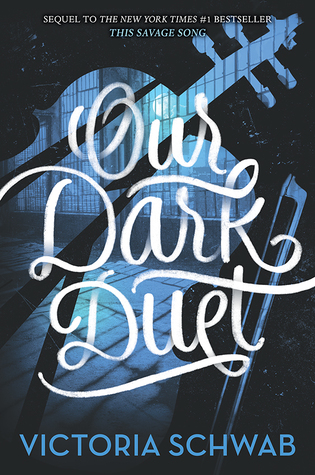 15.
Our Dark Duet by Victoria Schwab
Publication Date:
June 13th
16.
Norse Mythology by Neil Gaiman
Publication Date:
February 7th
I can't believe I almost forgot to add this to my list! I am
so
excited for Neil Gaiman's take on Norse Mythology; this seems like it is right up his writing alley!
Are you excited for any of these upcoming releases? What books are you excited for in 2017?
Never miss a post of bookish fun by subscribing to Forever Lost in Literature!