Waiting on Wednesday is a weekly meme hosted by Breaking the Spine that spotlights exciting upcoming releases that we can't wait to be released!
This week's upcoming book spotlight is:
Mister Memory by Marcus Sedgwick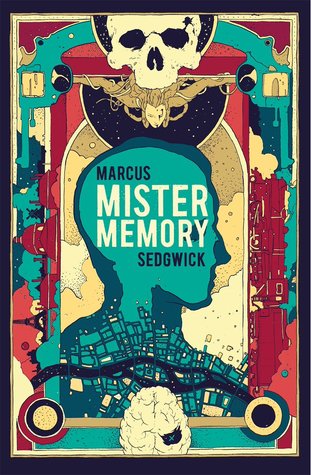 In Paris in the year 1899, Marcel Despres is arrested for the murder of his wife and transferred to the famous Salpetriere asylum. And there the story might have stopped. But the doctor assigned to his care soon realises this is no ordinary patient: Marcel Despres, Mister Memory, is a man who cannot forget. And the policeman assigned to his case soon realises that something else is at stake: for why else would the criminal have been hurried off to hospital, and why are his superiors so keen for the whole affair to be closed?
T
his crime involves something bigger and stranger than a lovers' fight - something with links to the highest and lowest establishments in France. The policeman and the doctor between them must unravel the mystery...but the answers lie inside Marcel's head. And how can he tell what is significant when he remembers every detail of every moment of his entire life.
So I'm still somewhat confused as to whether this is a re-release or not, but I've been seeing it around as a 2017 release, so I'm counting it for my WoW! I think the plot of this story sounds really intriguing, and I am really excited to read more of Sedgwick's prose, because it can be truly lovely. (Also, I loving that cover!)
What do you think about this upcoming release? What are your anticipated upcoming releases?