So this Top Ten Tuesday topic (favorite graphic novels) is actually last week's week, but I inadvertently I mixed up my weeks and missed this one last week, so therefore I'm doing a make-up TTT for last week's instead of this week's... if that's not too confusing.
I have loved most graphic novels that I've read, but I still somehow haven't read nearly as many as I would like to, and I hope to rectify that a bit more this year. Because of this, my Top Ten list is divided into two parts: 1) some of my favorite grpahic novels, and 2) a very limited selection of the graphic novels that I would like to read!
This entire series is absolute gold to me. I love most of Neil Gaiman's work, but this series is definitely one of my things he's ever done. One day I will save up loads and loads of money and buy one of these gorgeous bind-ups... one day...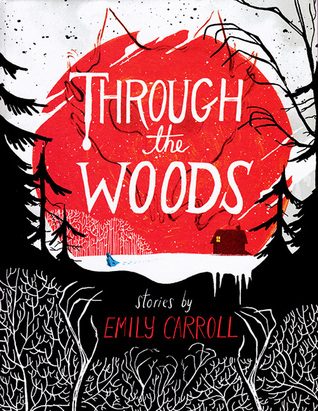 Through the Woods by Emily Carroll
(
Review
)
This was so delightfully creepy and gripping. When I read it, I meant to only pick it up and read a few pages, but I ended up reading all of it. I have no regrets.
Watchmen by Alan Moore
This is another Alan Moore classic, and though I'm not really into superheroes/etc., I really enjoyed the in-depth storyline. I haven't seen the movie adaptation, but I've heard that it is a poor adaptation, so check this one out even if you've seen it!
Okay, so this one is sliding into this list in a very sneaky manner because I'm technically still reading it, but I can already tell that it is definitely going to make it onto my favorites list. Here's a quick excerpt from the summar on Goodreads if you need convincing:
"

Buried deep in the archives is one bloody incident, in 1956, that left 111 Palestinians dead, shot by Israeli soldiers. Seemingly a footnote to a long history of killing, that day in Rafah—cold-blooded massacre or dreadful mistake—reveals the competing truths that have come to define an intractable war. In a quest to get to the heart of what happened, Joe Sacco immerses himself in daily life of Rafah and the neighboring town of Khan Younis, uncovering Gaza past and present. Spanning fifty years, moving fluidly between one war and the next, alive with the voices of fugitives and schoolchildren, widows and sheikhs,

Footnotes in Gaza

captures the essence of a tragedy."
Saga by Brian K. Vaughan
I've been wanting to read this for
years
, but somehow I have never been able to get my hands on it. Hopefully this year!
From Hell by Alan Moore
I believe this one centers on the Jack the Ripper and Whitechapel murders of 1888. This topic isn't necessarily my favorite, but I am very intrigued to see what Alan Moore does with this particular story.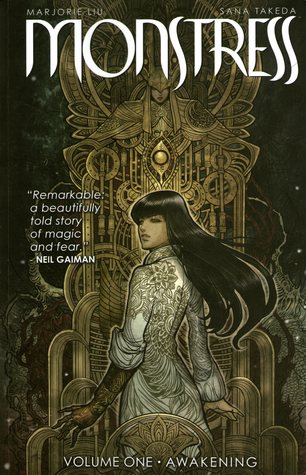 There are
many
reasons I want to read this one, b
ut it had me at "

Set in an alternate matriarchal 1900's Asia." I n
eed to read this one!
Have you read any of these graphic novels? What are some of your favorites?
Never miss a post of bookish fun by subscribing to Forever Lost in Literature!