I've never done a Throwback Thursday themed post, so this week I figured - why not? I thought I'd kick it off with a book that immediately became one of my favorites when I read it way back in the day and will always remain special to me:
The Book of Lost Things by John Connolly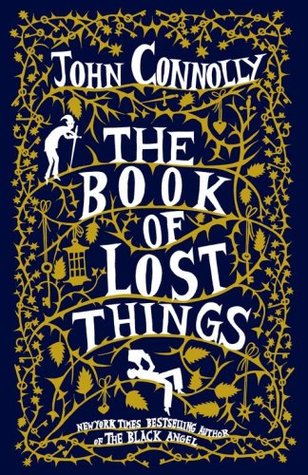 I'm not entirely sure when I read this book - I feel like it was somewhere between the ages 12-14, but it could have been younger. All I know is that this was one of those books that just completely blew me away and shocked me in the best way. I remember relating so much to some of the ways in which David felt concerning his mom's death, as my dad had, at the time, just recently died when I was eleven. I hadn't ever felt quite so connected to a book, and the way he let his books envelop him and the journeys that resulted just meant so much to me. This book was dark in ways I didn't expect, but that I very much appreciated as someone who was tired of reading books that never seemed to go quite dark enough for how I felt. (Of course, now finding dark books is not difficult at all, but it was then!) I just loved this book and I always recommend it whenever I have the chance! (Also, can we mention how entirely enchanting that cover is!?)

Synopsis

:
"

High in his attic bedroom, twelve-year-old David mourns the death of his mother, with only the books on his shelf for company. But those books have begun to whisper to him in the darkness. Angry and alone, he takes refuge in his imagination and soon finds that reality and fantasy have begun to meld. While his family falls apart around him, David is violently propelled into a world that is a strange reflection of his own -- populated by heroes and monsters and ruled by a faded king who keeps his secrets in a mysterious book,

The Book of Lost Things

.




Taking readers on a vivid journey through the loss of innocence into adulthood and beyond,

New York Times

bestselling author John Connolly tells a dark and compelling tale that reminds us of the enduring power of stories in our lives."




Have any of you read this book? Are there any books you read as a kid that have stuck with you like this one?