Extravagant Fictional
Feasts!🍲
If you live in the United States, as I do, then you are probably aware of the fact that this Thursday is Thanksgiving! (And if you
didn't
know that and it's news to you, then don't worry--it really snuck up on us this year!) For many people, the highlight of Thanksgiving is getting to stuff your face with a large array of delicious food--and, uh, you know, spending time with those we love, of course.
Jokes aside, feasts are always fun to partake in, and they're even pretty fun to read about sometimes. I decided to make a short post about some of the more extravagant feasts in literature that I've read. I know I'm missing
a lot
a great feasts, but these are the ones that came to mind, so bon appétit!
I also look at food this way.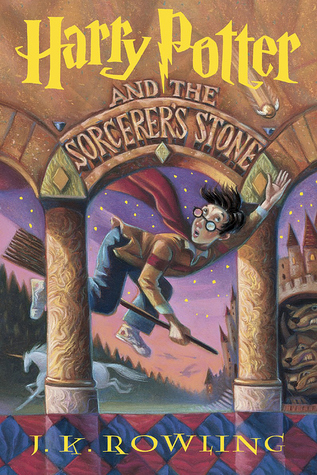 Harry Potter and the Philosopher's Stone by J.K. Rowling: The first feast in the Great Hall
Oh
man
are the Great Hall feasts the things of my dreams. Food that magically appears on tables? (Yes, I know the hosue elves made it and I would be so thankful.) A wide variety of foods? I would gain so much weight if I went to Hogwarts, but let's be honest--who cares!?
"Harry's mouth fell open. The dishes in front of him were now piled with food. He had never seen so many things he liked to eat on one table: roast beef, roast chicken, pork chops and lamb chops, sausages, bacon and steak, boiled potatoes, roast potatoes, chips, Yorkshire pudding, peas, carrots, gravy, ketchup and, for some strange reason, mint humbugs....
...When everyone had eaten as much as they could, the remains of the food faded from the plates, leaving them sparkling clean as before. A moment later the puddings appeared. Blocks of ice-cream in every flavour you could think of, apple pies, treacle tarts, chocolate éclairs and jam doughnuts, trifle, strawberries, jelly, rice pudding… As Harry helped himself to a treacle tart, the talk turned to their families."
Feast of Sorrow by Crystal King: Thrasius' first meal creation with his new master
Now, not everything in this feast appeals to me, but if this isn't an extravagantly, no-holds-barred meal, then I don't know what is. Ancient Roman fare at its finest. I actually have a Classical cookbook that features Ancient Greek/Roman recipes with some of the stuff from this book, so I may have to give it a go some time...
"I would begin with a
gustatio
of salad with peppers and cucumbers, melon with mint, whole meal bread, soft cheese, and honey cake."...."Then pomegranate ice to cleanse the palate, followed by a
cena prima
of saffron, chickpeas, Parthian chicken, peppered morsels in wine, mussels, and oysters. If I had more time, I would also serve a stuffed suckling pig. And to close, a pear patina, along with deep-fried honey fritters, snails, olives, and, if you have it on hand, some wine from Chios or Puglia."
The Hobbit by J.R.R. Tolkien:
Bilbo's uninvited meal
I already know that if I were to choose any fantasy world/land to live in, it would be Middle Earth, specifically Hobbiton. I would fit in with the residents of Hobbiton perfectly, and one minor reason for that is because of their love of food. One of my favorite scenes is when everyone invades Biblo's home and help themselves to anything, mainly because it's hilarious and I am also 100% Bilbo in this scene. But also, the food sounds amazing! For example:
"Already it had almost become a throng. Some called for ale, and some for porter, and one for coffee, and all of them for cakes; so the hobbit was kept very busy for a while. A big jug of coffee bad just been set in the hearth, the seed-cakes were gone, and the dwarves were starting on a round of buttered scones, when there came-a loud knock. I hope there is something left for the late-comers to eat and drink!"
"What's that? Tea! No thank you! A little red wine, I think, for me."
"And for me," said Thorin.
"And raspberry jam and apple-tart," said Bifur.
"And mince-pies and cheese," said Bofur.
"And pork-pie and salad," said Bombur.
"And more cakes-and ale-and coffee, if you don't mind," called the other dwarves through the door. "Put on a few eggs, there's a good fellow!" Gandalf called after him, as the hobbit stumped off to the pantries. "And just bring out the cold chicken and pickles!"
The Count of Monte Cristo by Alexandre Dumas
It's been
so long
since I've read this book, and it's really due for a re-read, but I do remember a certain feast that I wanted to include. Confession, though: I don't like seafood. Like... any seafood. I don't eat shrimp, fish, oysters *shudder*... I just don't. So this feast doesn't sound amazing to me, but I know for those that
do
like seafood, this feast would be fantastic, so this is for you, seafood-lovers!
"When they began to pass around the dusky, piquant, Arlesian sausages, and lobsters in their dazzling red cuirasses, prawns of large size and brilliant color, the echinus with its prickly outside and dainty morsel within, the clovis, esteemed by the epicures of the South as more than rivalling the exquisite flavor of the oyster, North. All the delicacies, in fact, that are cast up by the wash of waters on the sandy beach, and styled by the grateful fishermen "fruits of the sea."
A Christmas Carol by Charles Dickens
This feast just sounds so home-y and delicious. This particular meals sound rather simple and classic, but completely perfect.
"There never was such a goose. Bob said he didn't believe there ever was such a goose cooked. Its tenderness and flavour, size and cheapness, were the themes of universal admiration. Eked out by apple-sauce and mashed potatoes, it was a sufficient dinner for the whole family; indeed, as Mrs. Cratchit said with great delight (surveying one small atom of a bone upon the dish), they hadn't ate it all at last! Yet every one had had enough, and the youngest Cratchits in particular, were steeped in sage and onion to the eyebrows! But now, the plates being changed by Miss Belinda, Mrs. Cratchit left the room alone — too nervous to bear witnesses — to take the pudding up and bring it in."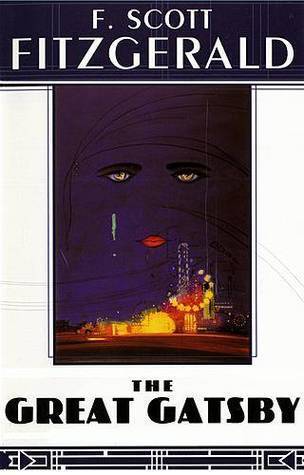 The Great Gatsby by F. Scott Fitzgerald
Leave it to Gatsby to bring out extravagant foods! This is the food of the wealthy, and I wouldn't mind being a guest and being able to try all of these different liquors and such--uh, I mean, foods. 😉
"At least once a fortnight a corps of caterers came down with several hundred feet of canvas and enough colored lights to make a Christmas tree of Gatsby's enormous garden. On buffet tables, garnished with glistening hors-d'oeuvre, spiced baked hams crowded against salads of harlequin designs and pastry pigs and turkeys bewitched to a dark gold. In the main hall a bar with a real brass rail was set up, and stocked with gins and liquors and with cordials so long forgotten that most of his female guests were too young to know one from another."
Would you like to try any of these extravagant literary feasts? Are there any you particularly like from other books? Let me know!