TBR Thursdays is hosted by
Kim @ Kimberly Faye Reads
! This feature was created with the intent of spotlighting a title from your shelf that you planning on reading in order to discuss why you want to read it, as well to discuss the book with others! If you'd like to join, feel free to use the banner created by Kimberley (or your own), and stop by her page to participate.
This week's TBR Thursday choice is
The Crown Tower by Michael J. Sullivan
. I've had this one sitting on my shelf for too long now and I think I'm finally read to pick it up as soon as I finish up the other books I'm currently reading. I also hear so much about this book all the time and I am really excited to find out more about it myself.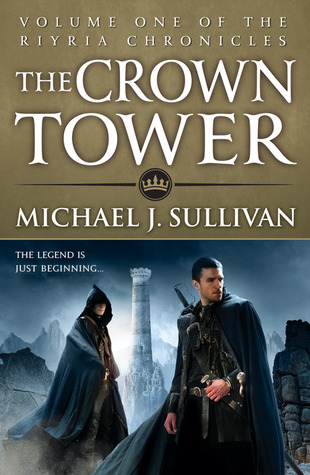 About the Book:
Synopsis from Goodreads:
"TWO MEN WHO HATE EACH OTHER. ONE IMPOSSIBLE MISSION. A LEGEND IN THE MAKING.
A warrior with nothing to fight for is paired with a thieving assassin with nothing to lose. Together they must steal a treasure that no one can reach. The Crown Tower is the impregnable remains of the grandest fortress ever built and home to the realm's most valuable possessions. But it isn't gold or jewels the old wizard is after, and this prize can only be obtained by the combined talents of two remarkable men. Now if Arcadias can just keep Hadrian and Royce from killing each other, they just might succeed.
The Riyria Revelations and The Riyria Chronicles are two separate, but related series, and you can start reading with either Theft of Swords (publication order) or The Crown Tower (chronological order)."
Are you interested in reading this book? What books are on your TBR?