Welcome to The Friday Face-Off, a weekly meme here at Books by Proxy. Join us every Friday as we pit cover against cover, and publisher against publisher, to find the best artwork in our literary universe.
I felt that it was time to join in another Friday Face-Off, so here we go!


'In winter with warm tears I'll melt the snow' – A cover featuring icicles or snow
This was surprisingly difficult only because there were two books I wanted to feature. And since there are no rules saying I can't... I'm doing both! I chose
A Cavern of Black Ice by J.V. Jones
as my main choice, but I'm also going to include some of the different covers available from
East by Edith Pattou
.
A Cavern of Black Ice by J.V. Jones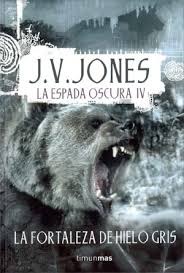 Spanish Edition | Polish Edition | Spanish Edition #2
Okay, so we've got quite an array here. Personally, I think I'd choose the US original hardcover as my favorite simply because it's most accurate to the books and I like that it shows both Raif and Effie on the cover. I really like the French addition, but I get so annoyed by the covers that make her look like an adult woman when she's actually like twelve or thirteen? How about we not sexualize her just yet (or ever, but I won't ask for that much)... I also don't really remember there ever being a bear (looking at you, Spanish Edition #2)...
East by Edith Pattou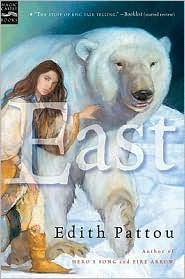 Original US Hardcover | Special Edition US | Italian Edition
Hungarian Edition | Hebrew Edition
I'm a bit torn on this one! I really like the original cover, but the specia ledition is also incredibly pretty,
but
the Hungarian edition is just so cute and whimsical as well! #bookproblems
Which covers do you like best?
I am also an Amazon affiliate, so if you'd prefer to shop through Amazon, just click the banner on the upper right hand side of my blog! (above the 'Follow by email' box, you may need to pause adblock to see it!)