This week's topic is: Popular Books that Lived Up to the Hype
Well this was a fairly easy topic for once! Most of the books I chose are probably more semi-recent books because I'm mainly going off of ones that I've seen a lot of hype for, whether it was before or after I read them. I'm also sure that there are a lot more, but I'm already going over on this list because I cannot follow directions (sixteen is close to ten, right?).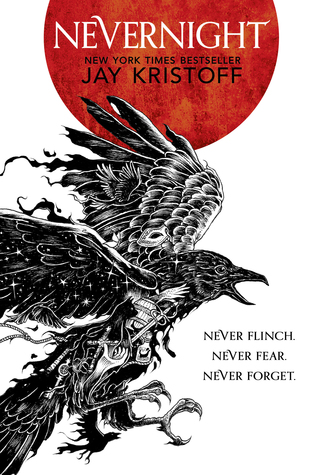 The Sandman graphic novels by Neil Gaiman
The Witcher series by Andrzej Sapkowski (Starting with The Last Wish)
Emperor of all Maladies by Siddhartha Mukherjee
The Secret History by Donna Tartt
I had no idea that this book was so popular when I picked it up! It was
years
ago before I was into blogging or anything and I saw the hardcover (no jacket) at my library bookstore and was so intrigued by the cover that I bought ot even though there was no summary on it and therefore I had no idea what it was about. It turned out to be one of the best cover buys I've ever bought. And I ended up as a Classics major, so... it worked.
Buy the book: Amazon | Book Depository
Nevernight by Jay Kristoff
The Lord of the Rings by J.R.R. Tolkien
Okay, I know that this is about as obvious as Harry Potter, but I know a lot of people who don't want to read the books because they seem intimidating, but I promise it's totally worth it.
Buy the book: Amazon | Book Depository
Strange the Dreamer by Laini Taylor
Heartless by Marissa Meyer
Senlin Ascends by Josiah Bancroft
The Name of the Wind by Patrick Rothfuss
People are starting to seem to dislike this book simply because they are mad at Rothfuss, but I'm here to tell you to ignore them! This book is still wonderful and you should read it if you haven't.
Buy the book: Amazon | Book Depository
The Poppy War by R.F Kuang
Talk about one of the most hyped fantasy books of the year! Fortunately, this one really lived up to it in my opinion.
Buy the book: Amazon | Book Depository
Six of Crows by Leigh Bardugo
Furyborn by Claire Legrand
We Have Always Lived in the Castle by Shirley Jackson
Lucky Jim by Kingsley Amis
Have you read any of these books? What popular books do you think were worth the hype?