A new year means new movies and TV shows, many of which are often adapted from books we love (and some we don't)! We all know that for the most part the book is almost always better than the movie (with a few exceptions--The Princess Bride is an example of something that's perfect on both page and screen, of course), so it's always interesting to see how things are interpreted.
I personally always have mixed feelings about book to movie/TV adaptations. Everyone has different interpretations of a book, so the adaptation is most likely going to be a bit different from whatever we might have imagined. There are also some aspects of books that just don't translate well from page to screen, so changes have to be made. With that said, there are definitely some adaptations that make unnecessary changes and create a rather horrible outcome, so it's important to remember: no matter what, you always have the original!

I decided to collect a list of a few different adaptations that have caught my eye recently because I've actually read the books, so I thought it would be fun to make a post to explore a small selection of what's coming next year. I also went ahead and posted the small movie description that can be found on the adaptation's IMDB page to give an idea what the film will focus on, since it sometimes differs from the book.
The Turning (The Turn of the Screw) by Henry James
Release Date:
March 28th, 2018
Starring:
Mackenzie Davis, Finn Wolfhard, Barbara Marten
Director:
Floria Sigismondi
Format
: Movie
IMDB Description:
"A young governess is hired by a man who has become responsible for his young nephew and niece after the deaths of their parents. A modern take on Henry James' novella 'The Turn of the Screw'."
I was tentatively excited for this one until I saw that it was a "modern take" on Henry James' novella. A lot of people would probably prefer that, but modern settings just aren't my favorite thing, especially when it's a book set in another time period--and are governesses still a thing these days? I'd say not so much in the US at least, but I suppose I don't really know. That being said, it will still be interesting to see how this turns out!
The Call of the Wild by Jack London
Release Date: December 25th, 2019
Starring: Karen Gillan, Dan Stevens, Harrison Ford
Director: Chris Sanders
Format: Movie (Animated)
IMDB Description:
"A sled dog struggles for survival in the Alaskan wild."
(wow, descriptive!)
I just recently saw this one mentioned and I'm pretty excited for it! It appears that this will be an animated adaption, which sounds like it could be pretty neat and might lend to some more creative aspects. I'm also a huge Harrison Ford fan (ever since I saw those Indiana Jones movies back in the day he's been a favorite, what can I say), so I'm curious to see what his role is.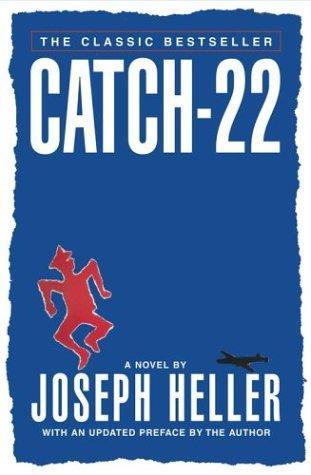 Catch-22 by James Heller
Release Date: 2019
Starring: Christopher Abbott, Kyle Chandler, George Clooney, Hugh Laurie
Director: ?
Format: Limited TV series
IMDB Description:
"[None posted at time of making this]"
I read this so long ago and honestly didn't care for it, but it should be interesting to see it afapted. It hasn't been adapted since the 1970s, I believe, which I guess is an acceptable length of time for a remake (but honestly the amount of remakes these days is insane). I'm also a bit of a Clooney fan, so that intrigues me.
Little Women by Louisa May Alcott
Release Date: December 25th, 2019
Starring: Saoirse Ronana, Florence Pugh, Timothee Chalamet, Emma Watson, Meryl Streep, Laura Dern
Director: Greta Gerwig
Format: Movie
IMDB Description:
"Four sisters come of age in America in the aftermath of the Civil War."
The first thing I thought when I saw this one was, "
another one!?"
There were
two
adaptions just this year alone (a TV mini series and a movie)! Neither of the two from this year were that great, so maybe this one will be better. I'm not sure how many more iterations of Little Women I can stand, but I do like Emma Watson, Saoirse Ronan, and Timothee Chalamet (and the other stars are big names) so maybe this will be worth the watch.
Good Omens by Neil Gaiman and Terry Pratchett
Release Date: 2019
Starring: Ilan Galkoff, Michael Sheen, Sam Taylor Buck, David Tennant
Director: Douglas Mackinnon
Format: TV Series
IMDB Description:
"A tale of the bungling of Armageddon features an angel, a demon, an 11-year-old Antichrist, and a doom-saying witch."
I probably have the highest hopes about this one because Neil Gaiman worked a lot with the creators on it, so if it's something he signs off on, then I think it's going to be good. Plus, all the bits that have been teased already look fantastic. Really can't wait for this one!
The Goldfinch by Donna Tartt
Release Date: October 2019
Starring: Nicole Kidman, Sarah Paulson, Ansel Elgort, Finn Wolfhard
Director: October 11th, 2019
Format:
Movie
IMDB Description:
"A boy in New York is taken in by a wealthy Upper East Side family after his mother is killed in a bombing at the Metropolitan Museum of Art."
I won't lie, I'm judging this one hard. Everyone went crazy when they announced Ansel Elgort as Theodore because he was "perfect' for the role, and all I have to say is
what
?? He's absolutely not. I don't like it, but hey, I'll wait to give me full judgment until I've seen the movie. Maybe Elgort will surprise me (but no pressure). Nicole Kidman and Sarah Paulson, though? That's a strong cast.
Native Son by Richard Wright
Release Date: January 24th, 2019
Starring: Nick Robinson, Margaret Qualley, Sanaa Lathan
Director: Rashid Johnson
Format: Movie
IMDB Description:
"A young African-American man comes of age in the South Side of Chicago during the 1930s."
It's been a long time since I've read Native Son, but I'm excited to see how this turns out. I only remember vague bits of the plot and characters so I don't have any strong feelings on the casting, and I really haven't heard this adaptation mentioned anywhere yet. It looks like a pretty coming-up release, though!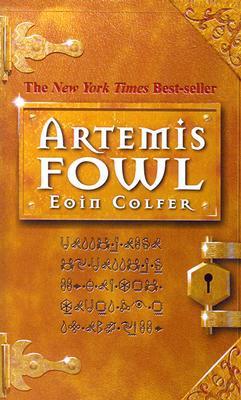 Artemis Fowl by Eoin Colfer
Release Date: August 9th, 2019
Starring: Judi Dench, Hong Chau, Mirdanda Raison, Josh Gad
Director: Kenneth Branagh
Format: Movie
IMDB Description:
"Artemis Fowl II, a young Irish criminal mastermind, kidnaps the fairy LEPrecon officer Holly Short for ransom to fund the search for his missing father in order to restore the family fortune."
Full disclosure: I've never read the Artemis Fowl books. I mainly have secondhand excitement because my sister
loved
these books when we were kids and it makes me excited that they are adapting these and to see my sister excited. I don't love the new book covers though, and neither does she. I'm sure this will be a fun adaptation, so I look forward to it!
Starring: Thomas Brodie-Sangster, Felicity Jones, Freddie Highmore, Patrick Stewart
Director: Tomer Eshed
Format: Movie (Animation)
IMDB Description: "A young silver dragon teams up with a mountain spirit and an orphaned boy on a journey through the Himalayas in search for the Rim of Heaven."

I just think that this is going to be so fun! I have a soft spot for animated films like these, partially because I'm a little animation geek and partially because they help me relax and just enjoy a movie. Plus, dragons!
Have you read any of these books? Are you looking forward to any of these adaptations or any I didn't mention? Let me know!