Can't-Wait is a weekly meme hosted by Wishful Endings that spotlights exciting upcoming releases that we can't wait to be released! This meme is based off of Jill @ Breaking the Spine's Waiting on Wednesday meme.
This week's upcoming book spotlight is:
Early Riser by Jasper Fforde
Publication Date: February 12th, 2019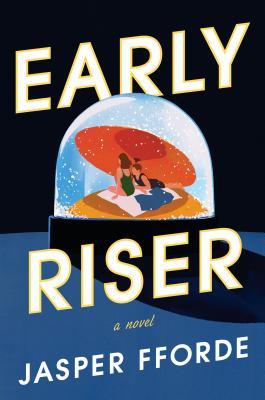 From Goodreads:
"
Every Winter, the human population hibernates.
During those bitterly cold four months, the nation is a snow-draped landscape of desolate loneliness, devoid of human activity.
Well, not quite .
Your name is Charlie Worthing and it's your first season with the Winter Consuls, the committed but mildly unhinged group of misfits who are responsible for ensuring the hibernatory safe passage of the sleeping masses.
You are investigating an outbreak of viral dreams which you dismiss as nonsense; nothing more than a quirky artefact borne of the sleeping mind.
When the dreams start to kill people, it's unsettling.
When you get the dreams too, it's weird.
When they start to come true, you begin to doubt your sanity.
But teasing truth from the Winter is never easy: You have to avoid the Villains and their penchant for murder, kidnapping, and stamp collecting, ensure you aren't eaten by Nightwalkers, whose thirst for human flesh can only be satisfied by comfort food, and sidestep the increasingly less-than-mythical WinterVolk.
But so long as you remember to wrap up warmly, you'll be fine.
"
I love Jasper Fforde and I only found out about this book a few weeks ago! This sounds like classic Fforde and every single thing about it sounds amazing--I've been waiting for a new release from him for so long now. It just came out yesterday actually, but since my library has a decent hold list on it, it might be a while before I can read it so I figured it would still work for this week's pick.
What do you think about this upcoming release? What are your anticipated upcoming releases?