Welcome to The Friday Face-Off, a weekly meme here at Books by Proxy. Join us every Friday as we pit cover against cover, and publisher against publisher, to find the best artwork in our literary universe. You can find a list of upcoming topics at Lynn's Books.
This week's topic is:
'Two little fishes and a momma fishy too' – A cover featuring a fish/fishes or other sea creatures
I thought this would be a fun topic, and it was! I didn't remember that
Haruki Murakami's After Dark
had fish on some of its covers (and frogs!) until I came across while looking for books to use, so I was pleasantly surprised because I knew there'd be
many
covers to choose from. I picked a few rather different ones to give an idea of how wide-ranging in style some of these are.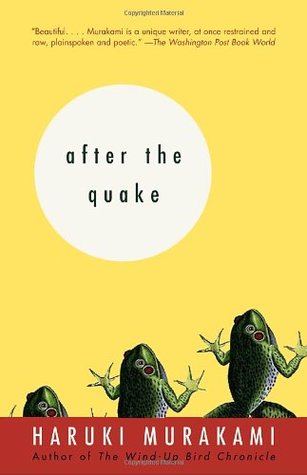 2002 Alfred A. Knopf Hardcover|| 2003 Paperback Vintage || 2006 Romanian
2002 French || 2010 Czech || 2009 Greek
2014 Romanian || 2003 Croatian || 2006 Russian
I'm torn! I like the Romanian one quite a bit for some reason, the Croatian one's fish looks cute, and the Russian and Greek ones are gorgeous! But...I also like the US Vintage edition as well, so...¯\_(ツ)_/¯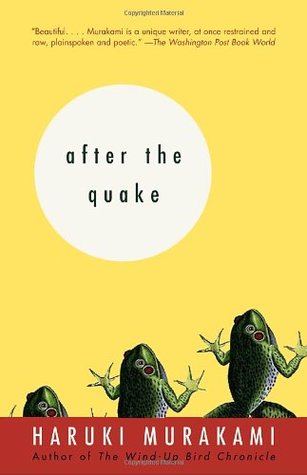 Which covers do you like best?
Buy it! Amazon | Book Depository | IndieBound
I am also an Amazon affiliate, so if you'd prefer to shop through Amazon, just click the banner on the upper right hand side of my blog! (above the 'Follow by email' box, you may need to pause adblock to see it!)