This week's topic is:
Standalone Books That Need a Sequel
This topic proved to be a little tricky because I'm generally satisfied with most standalones and can appreciate a good ending. If a book is meant to stop, then it's meant to stop and I don't want an author dragging things out just for the sake of it. For that reason, I thought about tweaking the topic a little to something else, but in the end I just decided to pick standalones that, although I'm happy with their ending, if the author were to provide a sequel or related book I would more than like run to the store to pick up and read. I actually ended up having a great time imagining what sequels would look like for some of these books.
Into the Drowning Deep by Mira Grant
This is probably going to be the only book on this list where I actively, genuinely, desperately want a sequel. This book demands it and I would scoop up a sequel in a heartbeat. What's going to happen with the discovery that was made? Are more people going to explore? I need more.
Amazon | Book Depository | IndieBound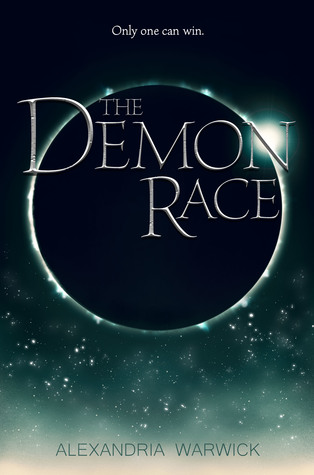 The Demon Race by Alexandria Warwick
This book had an incredible ending and definitely doesn't require a sequel, but I wouldn't hate continuing to follow a few of the characters and exploring the world more. With Warwick's beautiful prose and ability to create some truly complex, multi-layered characters, I think she could do just about anything in some sort of sequel.
Amazon
Munmun by Jesse Andrews
With
Munmun
, I mainly just want to explore more of this inventive world since it has such a fascinating premise. I'd be good with a sequel that takes place in this same world, but that follows either brand new characters or minor characters we met in the first book.
Amazon | Book Depository | IndieBound
The Glass Town Game by Catherynne M. Valente
I'd really just love to follow the Bronte children as they have more adventures in the crazy, remarkable world they fell into in the first book. These kids have gone through a lot and I'd like to ensure that things go well for them. Plus, Valente's imagination is one of my favorite things and I want to see what else she might think of.
Amazon | Book Depository | IndieBound
The Secret Keepers by Trenton Lee Stewart
I loved the characters in this book so much! Reuben, his mom, Mrs. Genevieve, and Penny were all some of the most charismatic and engaging characters and I and I would really love to revisit them in a new story. I'm not sure what would happen, but I'm sure Reuben and Penny can find something adventurous to do keep things interesting.
Amazon | Book Depository | IndieBound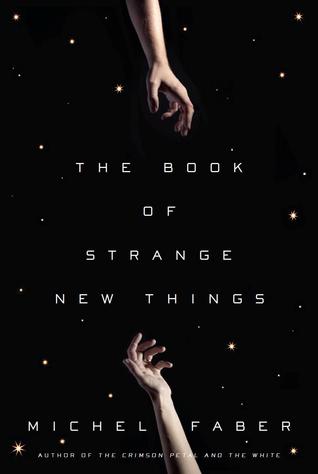 The Book of Strange New Things
by Michel Faber
This book
really
doesn't need a sequel because it is absolutely perfect on its own, but I do definitely still have curiosity about some things that I would be thrilled to re-explore.
Amazon | Book Depository | IndieBound
Spinning Silver by Naomi Novik
I don't think
Spinning Silver
needs a sequel by any means, but I wouldn't seeing how all of our three female leads are doing after the stressful events of this book. I just want to check on everyone and their family... and maybe explore more of the world.
Amazon | Book Depository | IndieBound
An Enchantment of Ravens by Margaret Rogerson
I gave this book three stars, but if it had a sequel I would absolutely still pick it up. I really enjoy Fae worlds, and that mixed with the protagonist's painting talent and other interesting world-building elements make me intrigued to see what else could happen.
Amazon | Book Depository | IndieBound
The Thorn Queen by Elise Holland
I had a few issues with this book surrounding the complex and seemingly endless politics and secrets, so I'd love a sequel that sort of delves into things in more detail. I also thought the world-building was really neat, but I didn't get as much as I'd like of it so I'd also enjoy having the chance to explore it further.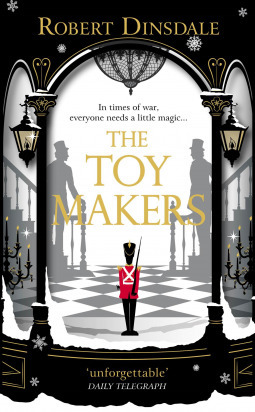 The Toymakers by Robert Dinsdale
This book is also absolutely perfect as it is, but I loved the atmosphere and the toy store setting so much that I'd be more than happy to revisit. Maybe a sequel focusing on the son and his time growing up at/living at the Emporium.



What do you think about these? Are there any standalones that you think could have a sequel?