This week's topic is:
Spring TBR
As I've mentioned during other TBR-themed Top Ten Tuesday posts, I don't really make set TBRs because I am too much of a mood reader to follow through with a set list of books to read. That being said, I've decided to theme this particular post around books that I've obtained recently and want to read soon. I'll probably list a few that I'm particularly excited for that I don't have at the end, but otherwise I'm only including books that I physically have my hands on because if I listed the books I want to read and don't have... it'd be endless.
Upcoming 2019 releases that I can't wait to read immediately:
Exhalation by Ted Chang | Publication: May 7th
This was a recent Goodreads win that I'm so excited to read. I've heard some great things about Ted Chiang's books and I'm always looking to get into more short story collections.
The Grace Year by Kim Liggett | Publication: September 17th
"Girls are told they have the power to lure grown men from their beds, drive women mad with jealousy. They believe their very skin emits a powerful aphrodisiac, the potent essence of youth, of a girl on the edge of womanhood. That's why they're banished for their sixteenth year, to release their magic into the wild so they can return purified and ready for marriage. But not all of them will make it home alive."
This book doesn't haven actual sirens in it (that I know of), but it has such incredible siren-esque vibes that I can't wait to see how it goes. I was shocked to win this in a Goodreads giveaway and I can't wait to start.
The Witch's Kind by Louisa Morgan | Publication: March 19th
I still haven't had a chance to read Louisa Morgan's first release, but this one sounds just as interesting--I'm always up for a good witch story.
A Time of Blood by John Gwynne | Publication: April 16th
John Gwynne is an author I both admire as a person and a writer. A Time of Dread was a solid start to a new fantasy series and I've been anticipating the sequel for a while. It takes place after the events of his previous series, The Faithful and the Fallen, which is one I hope to read sometime soon as well!
Sixteen Ways to Defend a Walled City by K.J. Parker
| Publication: April 9th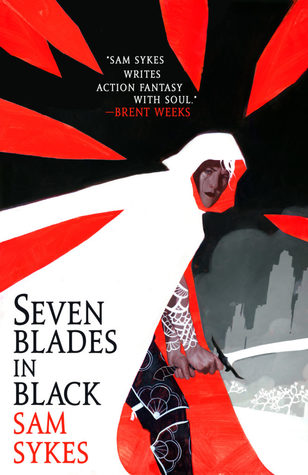 The Unbound Empire (Swords and Fire #3) by Melissa Caruso | Publication: April 25th
I've been enjoying this trilogy so much and I'm both excited and sad to see the end of it!
Seven Blades in Black by Sam Sykes | Publication: April 9th
I've yet to read anything by Sam Sykes, but I've been following him on Twitter for a while and he seems like a really awesome guy. I'm really excited to see what his writing it like!
Little Darlings by Melanie Golding | Publication: April 15th
Changelings, dark fairy tale inspiration... what more could I want?
A Wonderful Stroke of Luck by Ann Beattie | Publication: April 2nd
The Hunting Party by Lucy Foley | Publication: February 12th
This one already came out as more of a winter release, but I just recently won a copy in a Goodreads giveaway (hooray!) and I can't wait to check it out!
And... because there are still some upcoming spring releases I can't wait to read (even though I have no idea when I'll have a chance to do so), here are a few of those.....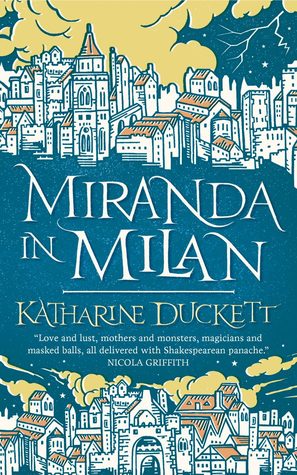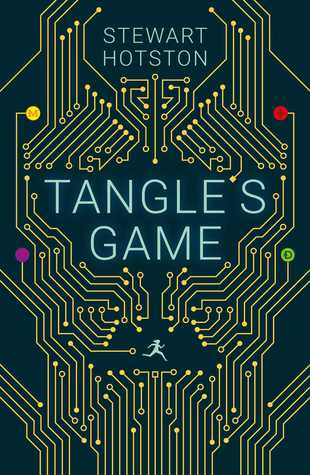 Inspection by Josh Malerman | Publication: April 23rd
I loved
Bird Box
, didn't love
Unbury Carol
, but have a feeling
Inspection
is going to be great. It features some schools with questionable motives and teachings and I'm entirely here for that premise.
Miranda in Milan by Katharine Duckett | March 26th
This book is described as "A haunting story that reimagines the consequences of Shakespeare's The Tempest," which sounds perfect. I can't seem to stop with these Shakespeare-inspired stories. Plus, the cover is incredible.
Finder Suzanne Palmer | April 2nd
Westside by W.M. Akers | May 7th
"A young detective who specializes in "tiny mysteries" finds herself at the center of a massive conspiracy in this beguiling historical fantasy set on Manhattan's Westside—a peculiar and dangerous neighborhood home to strange magic and stranger residents—that blends the vivid atmosphere of Caleb Carr with the imaginative power of Neil Gaiman."
That blurb intrigues me endlessly and I can't wait to read it!
Tangle's Game by Stewart Hotston | May 7th
Tech-based thrillers are hit and miss with me, but I'm pretty interested in the premise for this one. And another great cover!
Are you excited for any of these books? Have you already ready any? Let me know