This week's topic is:
Favorite Books From the Past Ten Years
I really liked the topic for this week! Since we all know I can't make decisions, I decided to share
a few
of my favorite books from each year from 2009-2019 (so far). Just to be clear, I didn't read all of these books during their publication year (though some, of course, I did), but I'm organizing them by publication date for this week's topic. I had a lot of fun with this to see when some of these were published.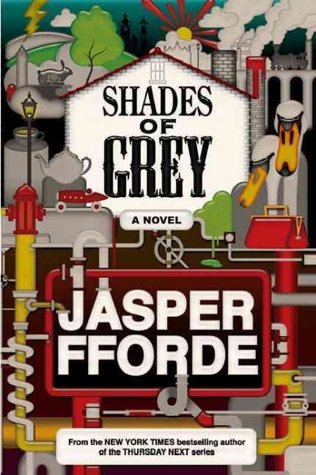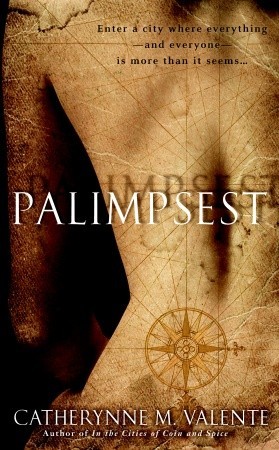 1Q84 by Haruki Murakami - This was the first Murakami book I ever read and is therefore the book that made me fall completely in love with his writing. I read this during my freshman year of college and it got me through some extremely tough times!
Shades of Grey by Jasper Fforde - This book is one of my favorite examples of how some books might sit on your shelf for a whie before reading them, but that doesn't mean you won't read them! I bought this sometime int he years before Borders closed and only picked it up about two years ago to read--and I loved it!
Palimpsest by Catherynne M. Valente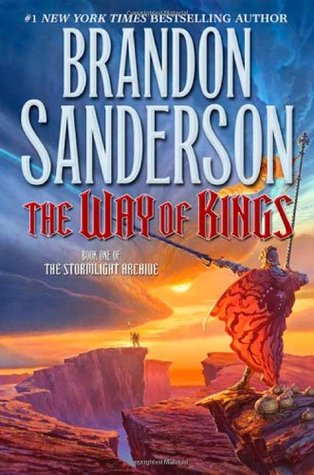 The Way of Kings by Brandon Sanderson
The Emperor of All Maladies by Siddhartha Mukherjee - I cannot recommend this book enough. It's dubbed a "biography of cancer" and it really is. It has a compelling narrative and I think anyone could find it interesting, but it would be especially enlightening to anyone who knows/has known someone with cancer. Since both of my parents had cancer (and a few other people I know), this was one of the most interesting nonfiction books I've read.
The Wise Man's Fear by Patrick Rothfuss - I know most prefer The Name of the Wind to The Wise Man's Fear, but I also really enjoyed this sequel (yes, even with the Felurian bits!). I'm as anxious as everyone else for the third and final book, but I'm also content to wait for it so it can be as perfect and wonderful as Rothfuss wants it to be.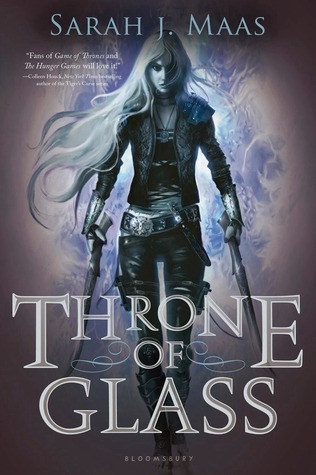 Throne of Glass by Sarah J. Maas
Tiger Lily by Jodi Lynn Anderson - I think this was somewhat popular when it came out (?), but I missed the hype trian and read it a few years later and absolutely adored it.
Colorless Tsukuru and His Years of Pilgrimmage by Haruki Murakami - This one got mixed reviews, but I thought it was a really thought-provoking and intersting read. I love the 'quietness' of Murakami's books and I felt this one embodied that well.
Black Chalk by Christopher J. Yates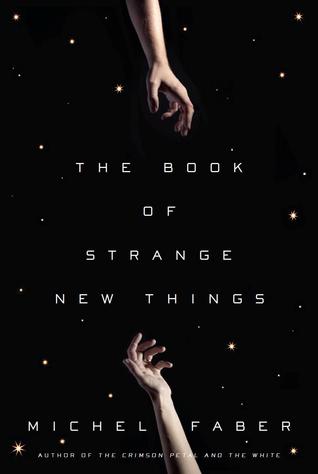 The Book of Strange New Things by Michel Faber - This is so weird and so good!
The Shadow of What Was Lost by James Islington - This is a severely underrated trilogy!
The Thickety: A Path Begins by J.A. White
Queen of Hearts by Colleen Oakes - This is the first of three Alice in Wonderland-inspired stories on this list and it was one with a take I really enjoyed!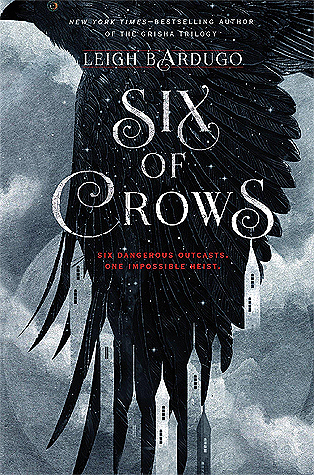 The Grey Bastards by Jonathan French
Alice by Christina Henry - I just recently (finally) read this and loved it. So dark and twisted, but entirely perfect at the same time.
Six of Crows by Leigh Bardugo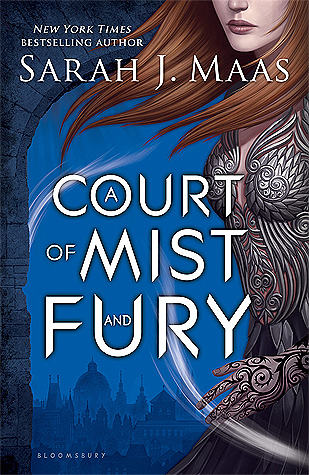 Nevernight by Jay Kristoff - I read an ARC of this in 2016 and I guess the rest was history! I am so in love with this trilogy so far and it was my first introduction to Jay Kristoff as well, so I'm certainly pleased with the year 2016.
Heartless by Marissa Meyer - This is one of my all-time favorite Alice-inspired stories and I just love it so much.
A Court of Mist and Fury by Sarah J. Maas - Everyone who's read this trilogy knows that ACOMAF was the best book of the trilogy and I really can't argue with that.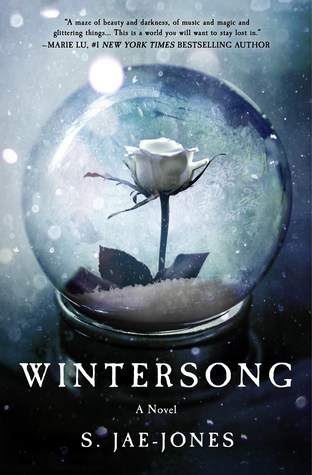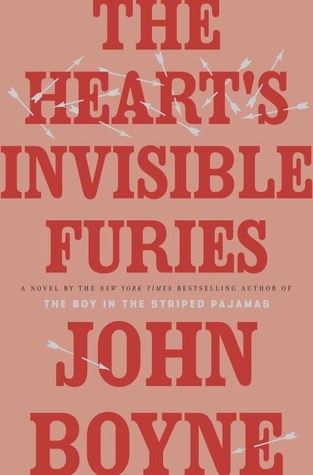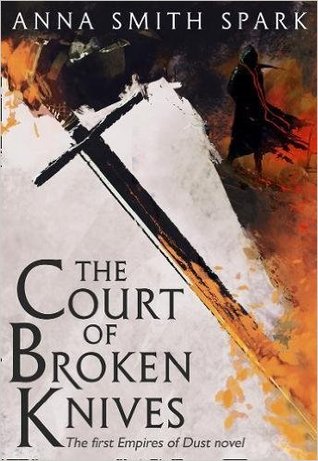 The Bear and the Nightingale by Katherine Arden
Wintersong by S. Jae-Jones
The Heart's Invisible Furies by John Boyne - This was my first introduction to Joyn Boyne! I am officially in love with his writing and have enjoyed other books by him since reading this one.
Down Among the Sticks and Bones by Seanan McGuire - I just read this a couple weeks ago and it was utterly perfect. I really should have gotten around to it in 2017, but better late than enver!
The Court of Broken Knives by Anna Smith Spark - I definitely picked this one up because of the hype around the writing style and it completely lvied up to my expectations. I've been loving this series and can't wait for the final book in the trilogy to come out this year!
Lost Boy by Christina Henry - This was my introduction to Christina Henry and I have since read The mermaid, Alice, and The Girl in Red and absolutely loved them all. I'm hoping to read more of Christina Henry's backlist because so far she has done me no wrong and I love her books so much.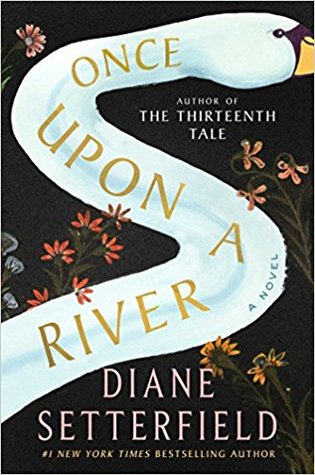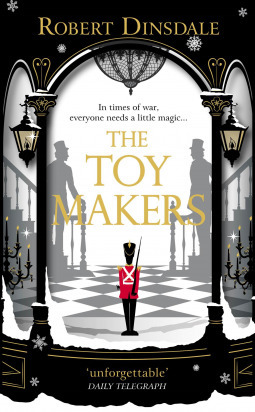 Master Assassins by Robert V.S. Redick
Once Upon a River by Diane Setterfield
Empire of Sand by Tasha Suri
Vita Nostra by Sergei & Marya Dyachenko - If you like weird fantasy that will stretch your mind in unexpected ways, this is for you!
The Toymakers by Robert Dinsdale
Killing Commendatore by Haruki Murakami
The Wolf in the Whale by Jordanna Max Brodsky - I love this book so much, I would probably die for it. It's incredible and there's no doubt it will make it to my best of the year post next January.
The Winter of the Witch by Katherine Arden - This was one of the most perfect and satisfying conclusions to any trilogy or serioes I've ever read.