This week's Top Ten Tuesday prompt is anything related to Fall TV, so in honor of that I am listing my top ten most anticipated TV shows based on the book. Now, this was sort of odd for me to make, because I generally am rather skeptical of book-to-TV adaptations, but in the spirit of this topic I decided to overlook that and pick the ones that are based off of some books I enjoyed and that could potentially be great. So let's dive in!
1. American Gods
Air Date: 2017
Available on: Starz
I'm actually legitimately excited for this one because the cast looks incredible and so far the trailer is amazing! I love how much involvement it seems Gaiman has had during the filming, so I'm hoping this one lives up to expectations.
2. Lucifer
Air Date: 2015
Available on: Fox
Okay, so I know that this is technically already out, but I've yet to sit down and watch it and it looks like a great adaptation.
3. A Series of Unfortunate Events
Air Date: 2016
Available on: Netflix
I have wanted a remake of this series for years. The movie was always so odd to me since it seemed to combine all three books into one, which was just plain confusing. I'm super excited this is given a second chance with what seems to be more detail and quality put into it. (Though I did love the actor and actresses that played the children in the movie!)
4. His Dark Materials
Air Date: TBA
Available on: BBC
Another one in which the movie didn't quite cut it for me. I generally trust BBC with making good mini-shows, so I'm expecting this to be much better than the movie!
5. The Handmaid's Tale
Air Date: 2017
Avilable on: Hulu
I'm super skeptical of The Handmaid's Tale being made into a television show because I just have no idea how it can be done. I never pictured this on a screen, but I am really interested to see how it works out.
6. Brave New World
Air Date: TBA
Available on: Syfy
There is very little information regarding this one that I can find online, but it is supposedly going to be adapted to air on Syfy by Amblin Television. If they make this into a successful series, this could be really weird and also really awesome.
7. Hyperion
Air Date: TBA
Available on: Syfy
I have never made it through the book Hyperion, so maybe a TV show would help me gather the confidence to finally get through it... or maybe I'll just watch and enjoy the TV show! Either way, I think this could be a stunning creation if adapted correctly. Bradley Cooper will be the producer, and apparently he has been wanting to turn this into a series for years - who knew?
8. Strange New Things
Adapted from: The Book of Strange New Things by Michel Faber
Air Date: TBA
Available on: TBA
I'm excited and also anxious about this potential adaptation. Like others, it's still in the incredibly early stages from what I can tell, and I have absolutely no idea how they would make this a movie, but I loved Faber's book and am interested to see how they handle it. Though, the track record of Faber adaptations isn't great...
9. Riverdale
Air Date: October 2016
Available on: The CW
I remember reading the Betty and Veronica comics when I was extremely young and having such a blast. I don't remember a whole lot, but I think this adaptation could be a ton of fun, and I'm excited to see how it is developed!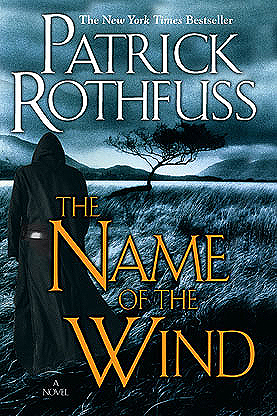 10. The Kingkiller Chronicles
Air Date: TBA
Available on: TBA
Look, the odds of this happening anytime in the somewhat near future are slim to none, but I'd still be pretty excited to see how they handle Kvothe's story in a television format. It will supposedly be produced by Lionsgate and will be written by Lindsay Beer, known for writing
Transformers 5
. That's not overly encouraging to me, but hey, let's just wait and give it a chance before we start to judge - plus, I'd like to give Ms. Beer props for writing in such a male-dominated field.
LAST MINUTE UPDATE: Apparently V. E. Schwab's
A Darker Shade of Magic
is also going to be a television series, so I am
beyond
excited for that!
Are you excited for any book-to-TV adaptations? Are you also skeptical of your favorite books being moved into film? Share your thoughts in the comments!