Top Ten Tuesday is weekly book blog meme hosted by the lovely girls over at
The Broke and the Bookish
.
This week's topic is ten books that were recently added to our to-be-read list, so these are just ten of the many books I've added over the last month or so. This is also about the time when I get overwhelmed by how many books there are out there in the wild that I have yet to read. *silent panic ensues*
1.
The Queen of the Night by Alexander Chee
This is one of those books that I feel really dumb about having not realized how good it seems until just recently. I've seen this cover
everywhere
, but always ignored it for some reason. (??) I finally read about it about two days ago and onto my TBR it went! This is about an opera star who is approached by someone who wants her to star in his opera, only when he begins to explain the plot to said opera she is startled to hear that it is based off of her hidden past... are you intrigued? I sure as hell am.
2.
Johannes Cabal the Necromancer by Jonathan L. Howard
I always see and always mean to look into, but subsequently forget! I finally got around to looking into it more the other day and it immediately went on my TBR. Deals with the devil always make for good reads.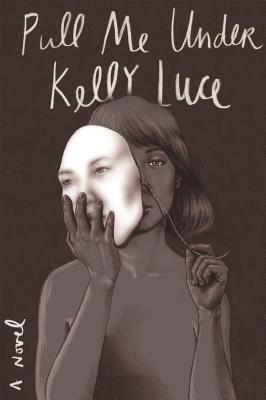 3.
Pull Me Under by Kelly Luce
I recently heard this book from Book Riot's
All the Books
podcast and it sounds
so interesting
. Rio Silvestri was stabbed by a bully in Japan when she was twelve and eventually moves to the United States to escape this past. She is also the daughter of a violinist who just happens to be a Living National Treasure of Japan. Something shows up on the doorstep of her Colorado home one day and spurs her to return to Japan, where I'm sure all sorts of intense things ensue. I must acquire this one soon.
4.
Flights and Chimes in Mysterious Times by Emma Trevayne
This just sounds incredibly fun and I think it will be a perfect book to add to my nighttime reading list! A ten-year-old boy essentially walks into an alternate and slightly more sinister version of London, and I'm basically just hooked right there.
5.
The Underground Girls of Kabul: In Search of a Hidden Resistance in Afghanistan by Jenny Nordberg
From what I can gather, this is the work of an investigative journalist who explores what it means to be a woman in Afghanistan - but is also so much more than that.
6.
The Devourers by Indra Das
The fact that this summary starts out with the sentence "for fans of Neil Gaiman, Margaret Atwood, China Mieville, and David Mitchell.." is an immediate 'YES'. But that also gives this book insanely high expectations, so I'm hoping it lives up to them. I've honestly no idea how to describe this, so just follow the click-through link to Goodreads if that author name-dropping entices you!
7.
The Ferryman Institute by Colin Gigl
A ferryman involved with the dead immediately makes me think of Charon from Greek mythology, which automatically sparks my interest - even if it has nothing to do with that. Essentially, our main character gets 'assignments' and helps people cross over after they die, but one day something different happens, and I don't know any more because I've yet to read it!
8.
Ragnarok by A. S. Byatt
It's about time I read something by A.S. Byatt. I saw mention of this book the other day on Tumblr and it sounded fascinating. It also sounds as if there is major Norse mythology influence in this book, and I can't wait to check it out!
9.
I Await the Devil's Coming by Mary Maclane, introduction by Jessica Crispin
I recently stumbled upon this book, which is essentially the diary of a nineteen-year-old girl living in Butte, Montana in 1902. It seems she's often cited as an early American feminist author and this book was shocking due to its sexual content, so I'm pretty interested to find out more about these claims.
10.
The Tale of Genji by Murasaki Shikibu
This is most definitely not anything close to a recent release, but I decided that I would like to expand some of my knowledge of classic literature, particularly in areas that I am not as well-read in, such as Asian literature. I am immensely intrigued by this Japanese work and am excited to eventually explore it!
What are some of your recent TBR additions? Do any of these catch your eye? Share your opinions in the comments!