We've all been there. You spy the book. You find out more about the book. You hear rave reviews from friends, family, or other book bloggers. You
finally
get your hands on the book.... and you're sorely disappointed. It's okay, we can't love them all. It hurts, but it happens. Today I thought I would share with you all some of the books that I thought I would really enjoy, but instead ended up putting it down with an empty heart. (These are listed in no particular order, and this post is not meant to offend anyone. I might hate a book you love, and you might hate a book I love. It's all good! I respect your opinions and and am glad we can all enjoy books in different ways. :) )
The Queen of the Tearling by Erika Johansen
I had such high hopes for this book. The cover alone made me think that this would be an incredible fantasy story that I would fall in love with. But... this book bored me to tears. At this point, I hardly even remember what happens, only that it happened at such a slow pace that I couldn't find myself caring much about the plot. The characters were also lacking in much personality, and I just did not enjoy this one. (
Review
)
Alif the Unseen by G. Willow Wilson
Okay, so the summary for this one begins like this: In an unnamed Middle Eastern security state, a young Arab-Indian hacker shields his clients—dissidents, outlaws, Islamists, and other watched groups—from surveillance and tries to stay out of trouble. He goes by Alif—the first letter of the Arabic alphabet, and a convenient handle to hide behind." Sounds intriguing, no? The book even later incorporates The Thousand and One Nights, but still.. this book just lacked. I felt that the plot was rather thin, the romance was too quick, and the pacing was just very off.
Before you start hating me and throwing rocks at me, please let me explain. I think the concept behind this book is brilliant, and I can certainly understand what makes this so popular, but I just didn't enjoy it. Much like in The Queen of the Tearling, I was just bored. I felt like nothing much happened, which I'm normally okay with in books, but unfortunately it didn't work for me. It felt a bit too corny and like it was pushing too hard on its 'clever' idea of having death narrate.


I don't have a lot to say about this one, but it was just pretty flat. I was also incredibly confused, and I never felt connected to any part of this story. I have to say, the cover is incredible, though!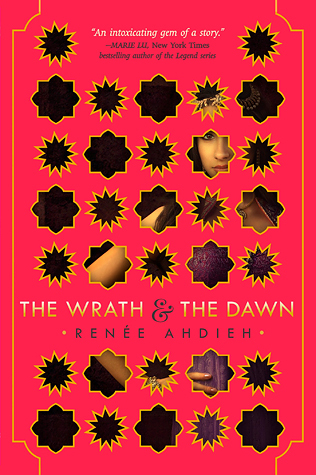 The Wrath and the Dawn by Renee Ahdieh
Another one where I somehow missed the memo on loving this one. I wanted so badly to love this, and I just can't help but feel like something is wrong with me, but I just didn't. The story didn't make any sense and I didn't like many of the characters. I'm debating checking out the second book just to see if maybe it gets better, but I don't know if I'm up for that. Feel free to let me know your opinions! (
Review
)
Legacy of Kings by Eleanor Herman
An Alexander the Great story! Ancient Greece! Yes! Unfortunately, it did not turn out as well as I'd hoped. The story didn't feel authentic and I found it to have a bit too much going on. (
Review
)
The Little Paris Bookshop by Nina George
This was supposed to be a story about a bookstore owner that prescribes people books to help them with their ailments. And it was... sort of. But it was more of a book about a wandering man not doing much of anything. I didn't enjoy it much and definitely lost interest. (
Review
)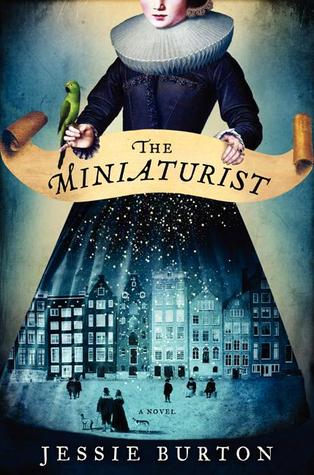 The Miniaturist by Jessie Burton
There was so much promise for this book, but unfortunately the execution fell through. The characters didn't seem to have much dimension or complexity to them, and I felt the handling of the entire miniaturist plot line was poorly done. (
Review
)
Wildwood by Colin Meloy
This sounded so fun and whimsical, but it was about 300 pages too long. It was supposed to be exciting and and full of life, but it was convoluted and slow. This is a middle grade novel, but I can't imagine many younger readers making it through this one.







I so badly wanted to love this book. Watches are fascinating to me, and I thought a story centering around, you know, a
watchmaker
might be of interest, especially considering it's about a special watch that just shows up one day. But the plot seemed incredibly thin and hard to follow, and I just wasn't impressed overall. (
Review
)
What are some books that disappointed you? Do you have any thoughts on any of these books?