Sometimes picking up a hefty book can be a bit daunting if you're not in the mood for something that requires such a commitment. Or, sometimes you get stuck in a reading slump and just need something quick to try to pull you out of it. It's also possible that you might have an empty weekend afternoon that is begging for a book to plow through. No matter what the reason, shorter books are often a great solution for any reading need, so I have decided to list some of the many great books that I have read and would recommend that are under 200 pages!
*Note: exact page count often differ according to the edition of a book, but all page numbers are close.
The Prime of Miss Jean Brodie by Muriel Sparks
Pages: 137
As the description on Goodreads briefly states, this is an "

elegantly styled classic story of a young, unorthodox teacher and her special - and ultimately dangerous - relationship with six of her students." Just how does one fit all of that into only 137 pages? You might just have to read it to find out.

The Sorcerer of the Wildeeps by Kai Ashante Wilson
Pages: 190-212 (?)
Okay, so my edition shows this one at 192 pages, but all the editions on Goodreads and bookstores show just over 200... so I'm sticking with my copy. Whether it's just under or just over 200 pages, this is a fantastic fantasy novella from an incredible author, and I implore you to try it out. Wilson is such a fresh, much-needed voice to add to the fantasy genre, and I loved the strong characters he created.



The Turn of the Screw by Henry James
Pages: 128
Who doesn't love a good scary story? A young governess arrives to care for two young children... only to find that the estate she is now living in seems a bit, well, ghostly. Surprisingly, the children don't seem too bothered. This was originally published in 1898, which adds an extra layer of intrigue to the story - definitely check this one out!
Pages: 111
This is a short retelling of Cinderella, and boy did I love it. It's beautifully dark and somewhat creepy, and I just absolutely enjoyed this to the fullest extent. I haven't cared much for Rosamund Hodges' other retellings (
Cruel Beauty, Crimson Bound
), but this one definitely hit the spot.
(
Review
)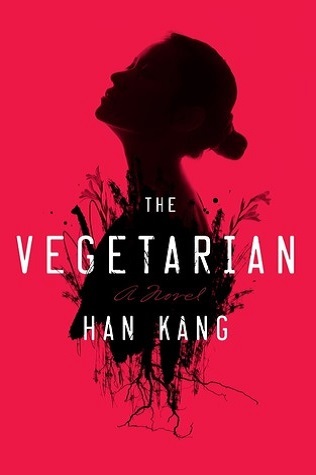 The Vegetarian by Han Kang
Pages: 192
This was a super quick read for me - I'm pretty sure I read it in two separate sittings, though I could have easily read it in one if I had had the time. This is about a woman who, after a disturbing dream, turns to a vegetarian diet, much to the dismay and chagrin of her family. What ensues is absolutely chaotic, and although the content itself is not exactly a light read, this book is impossible to put down.
(
Review
)
I first read this in my seventh grade English class, completely unaware of the fact that it was such a popular book in its genre. I thought the concept and themes explored in this novel were fascinating, and I definitely think this would be a book could be easily devoured.
The Strange Case of Dr. Jekyll and Mr. Hyde by Robert Louis Stevenson
Pages: 128
I love this story so much! I'm not even sure why, I just do. My first memory (or one of my first memories) of this story was from an episode of Arthur where they talk about this book and sing this somewhat creepy-yet-awesome song about it... does anybody else remember that? Just me? Regardless, read this one!







Mortality by Christopher Hitchens
Pages: 104
I
f you're feeling serious and contemplating life - you know, the usual - then you might want to check out this book by Christopher Hitchens. Hitchens wrote this while dying from esophageal cancer, which definitely adds a sobering effect to the book. As the summary explains, "

In this account of his affliction, he describes the torments of illness, discusses its taboos, and explores how disease transforms experience and changes our relationship to the world around us." Definitely worth the read.
The Death of Ivan Ilyich by Leo Tolstoy
Pages: 134
Want to read Tolstoy but aren't quite ready to tackle the behemoth that is War and Peace? The Death of Ivan Ilyich is a great place to start! This novella features, quite literally, the slow and eventual death of a man named Ivan Ilyich. Just trust me on this one, it's pretty good. (You should consider War and Peace, too - it's long, but really entertaining!)







Pages: 184
Many, many years ago I sat i my room one day and just read this entire book. I had absolutely no idea who Mohsin Hamid was or what this book was about, but I dove in and had a great time. The entire story is told between the conversation of an American visitor in Pakistan and a Pakistani man in Lahore.
(Review)
Between the World and Me by Ta-Nehisi Coates
This is an incredibly important book, and I cannot recommend it enough. For more about this one, check out my
review
.