This week's Top Ten Tuesday theme is short books, and since I sort of
just recently made a post highlighting some great books that are 200 pages or less
, I thought I'd tweak this theme a little bit... and share some awesome short stories and short story collections, along with a few short works of poetry and plays thrown in for good measure (I'm being liberal with the term 'short story')! Now, I thought that this would be more difficult to do since I'm not really a big short story person, but apparently I like more than I thought - who knew?
**These titles are listed in particular order. Enjoy!
1. Unnatural Creatures by Neil Gaiman
As the summary describes it, Unnatural Creatures is "a collection of short stories about the fantastical things that exist only in our minds. The magical creatures range from werewolves to sunbirds to beings never before classified." And yes, this collection is every bit as magical as it sounds.
2. The Original Folk and Fairy Tales of the Brothers Grimm by Jacob and Wilhelm Grimm, translated by Jack Zipes
Besides being absolutely stunning, this particular is the first translated edition of all 156 stories by the Brothers Grimm from the original 1812 and 1815 editions. I love folk/fairy tales, and these one did not disappoint at all. They are as close to the way they were originally written as possible, and it's wonderful. The illustration, by Andrea Dezso, are also a lovely addition.


3. "The Yellow Wallpaper" by Charlotte Perkins Gilman
"The Yellow Wallpaper" will never get old. This 6,000-word short story essentially documents slow descent of a woman into madness, and that's all you really need to know to jump in.
4. "Howl" by Allen Ginsberg
I am a big fan of Ginsberg's poetry, which I first mentioned in
a review for some uncollected work
s, and because of this I had to include his short book of poems in this list. This particular collection resulted in the arrest of its publisher and editor for "disseminating obscene literature." What's more enticing than banned books?
5. "A Modest Proposal" by Jonathan Swift
This is, hands down, one of my favorite pieces of satire to ever be written. Essentially, Swift suggests that in order to ease the lives of the poor and provide them with more food, they should begin selling children as food to the rich. Thus, the poor would make a profit and food would begin to be in greater supply. As you might expect, it wasn't received by everyone with as much enjoyment as it is now.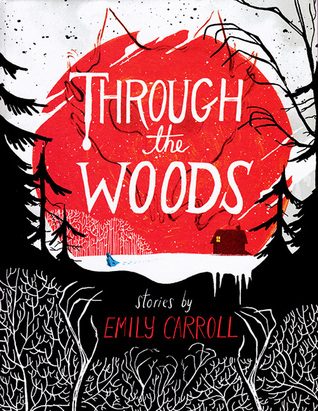 6. Through the Woods by Emily Carroll
I am so in love with this book. There are three short stories contained within, each one delightfully creepy and haunting. I read these all in one sitting, and I definitely recommend them.
(
Review
)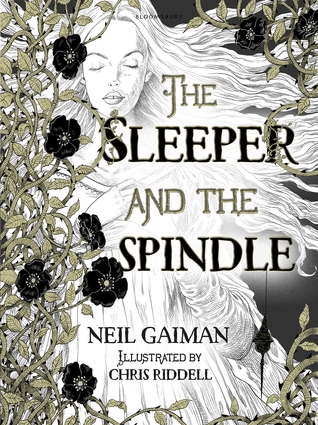 7. The Sleeper and the Spindle by Neil Gaiman, illustrated by Chris Riddell
In case you hadn't n
oticed, I like Neil Gaiman. The Sleeper and the Spindle is a short book inspired by a "

weaving together a sort-of Snow White and an almost Sleeping Beauty with a thread of dark magic." It's gorgeous, and the illustrations by Riddell are as stunning as every other thing he's ever created.
8. The Short Stories of Edgar Allan Poe
I know, I know, I probably include Poe too much on these list, but I can't help it! I love his short stories (and poetry!) and I think they are some of the best out there. They are classically disturbing and I just cannot get enough of them.



9. The Legend of Sleepy Hollow by Washington Irving
Another classic! If you haven't read the tale of the headless horsemen, then I encourage you to do so!



10. Lady with the Dog and Other Short Stories by Anton Chekov
If you haven't read anything by Chekov, this is a great place to start! The Lady with the Dog is about an adulterous affair, and supposedly Vladimir Nabokov called it one of the best pieces of short fiction he's ever read, so there's that.



11. Fragile Things:
Yes, more Neil Gaiman. And more wonderful short stories.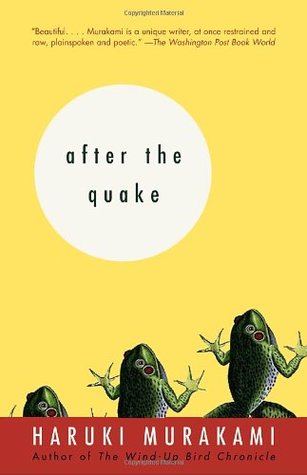 12. After the Quakes: Stories by Haruki Murakami
And another favorite author of mine. This particular collection features six short stories written in response to the 1995 earthquake in Kobe, Japan.



13. Greek Lives by Plutarch & Lives of the Caesars by Suetonius
All of these are great. They're fascinating if you're at all interested in Ancient Greek and Roman figures. I just translated a good portion of Life of Antony this past quarter for a Greek course, so I am slightly biased, but they are still fascinating. And Suetonius' lives of the Roman emperors are delightfully juicy. I highly recommend them.



14. The Bacchus by Euripides
Euripides is a brilliant Greek author, and I think this is one of his best works.
Short Stories I want to Read:
The Bloody Chamber by Angela Carter
I don't even know how many years this book has been on my TBR at this point, but I am still dying to read it! I love every thing I've read about this collection, and I think it sounds like it is right up my alley.



Moral Disorder and Other Stories by Margaret Atwood
I love Margaret Atwood and have heard great things about this collection! I've yet to read any short stories by Atwood, so I'm excited to see how it is.



Little Black Book of Stories by A. S. Byatt
I'm just so fascinated by the sound of this one. I read
Possession
last year and I think I really liked it (it's complicated), and I think this sounds like a perfect match for the taste of Byatt's writing that I received from
Possession.
Have you read any of these? What are some of your favorite short stories/short story collections?