This week's Top Ten Tuesday theme is unique books, so I've compiled a short list of books that I found to be particularly unique or unparalleled. Let me know if you've read any of these or what your unique reads are!
Illuminae by Jay Kristoff & Amie Kaufman (review): As you may or may not know, this particular story is told entirely through case files, chat logs, video surveillance. It's incredibly unique and I was extremely hesitant on whether or not I would like it.... and I loved it! The sequel, Gemina, is also brilliant, and the third book, Obsidio (the title was just announced yesterday!) is out this fall!
House of Leaves by Mark Z. Danielewski: This is also a rather well-known book about, essentially, a really weird house. This book takes 'weird' to the next level, however, as the author plays with the structure and format of the story in ways that make everything so much more striking and insane. Definitely check this one out!
Impyrium by Henry H. Neff (review): This is a middle grade high fantasy novel, and while that may not sound super unique to you, in my opinion it really was. For one reason, you don't come across highly developed high fantasy books for middle grade readers everyday. Secondly, very rarely are those books written so well that I could easily see any age enjoying it. This book was so well-written and involved, but also extremely accessible. Plus, it's a bit of matriarchal society, and that is something unique in itself, especially for a younger audience.
Slade House by David Mitchell (review): This another 'haunted house' type book, but done in yet another unique, extremely engaging manner.
Heartless by Marissa Meyer (review): I'm including this one because of how vivid and animated this book was. The idea of an Alice in Wonderland-inspired book isn't exactly unique, but the way Meyer crafts her world and designs the plot points and characters just seemed incredibly refreshing and new to me.
The Sandman by Neil Gaiman: Not only is this my favorite graphic novel series of all time, I also feel that it stands apart from many other graphic novels out there. The fantastical elements are so uniquely created and the entire concept makes for a story entirely its own.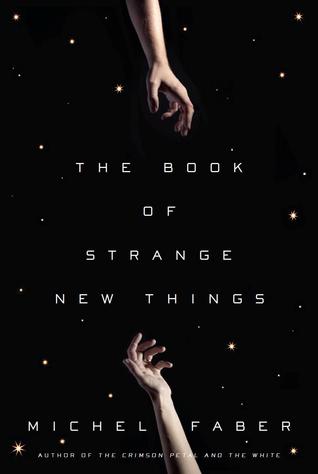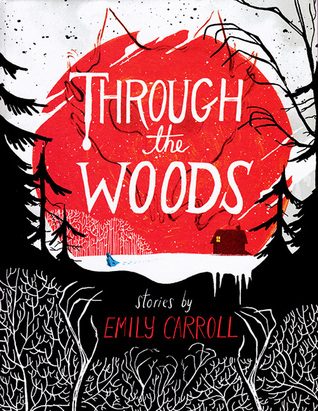 The Book of Strange New Things by Michel Faber: This was such a weird book. I distinctly remember turning the last page and being unsure of what to think. This is basically a story about a married man, Peter, who is chosen to visit a foreign planet to act as a missionary to the inhabitants of this other planet. Back on earth where his wife is currently living, the world is starting to fall apart. It's weird, but beautifully written and incredibly engaging.
Through the Woods by Emily Carroll (review): This is another graphic novel, but this one is basically a bunch of creepy stories that I found incredibly unique. The illustrations are striking and I promise that the stories will leave you thinking about them for a long time.
The Dinner by Herman Koch (review): The entire book takes place over a single dinner. While there are plenty of books out there that cover a single day or some singular event, the way Koch tells this story creates such a different experience from other books.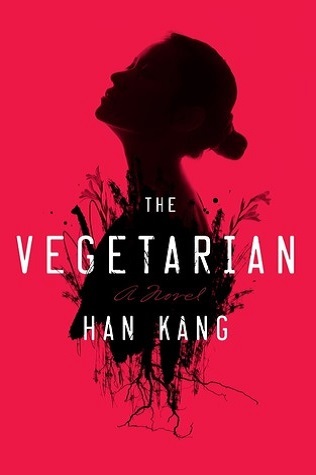 The Vegetarian by Han Kang (review): I don't even know how to begin describing this book other than by saying that it is about a woman who one day becomes adamant about never eating meat again, and her family doesn't take to this idea very well. I've never read anything quite like it.
The Girl Who Circumnavigated Fairyland in a Ship of Her Own Making by Catherynne Valente: I find Catherynne Valente's 'The Girl Who...' series incredibly unique from other stories I've read. Her world-building and commitment to her characters and atmosphere is astounding, and this book will always be one that stands out to me.
Under the Skin by Michel Faber: This book is shockingly weird. I can't even describe it. If you want a book that is unlike anything you've ever read before, then pick this one up.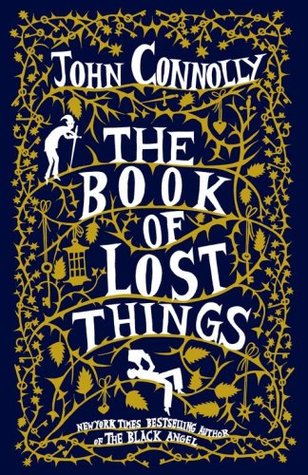 The Magus by John Fowles: This is another one that was just so complex and intricate that I'm not sure how to briefly summarize its contents. It created an extremely rare, perplexing story that will always sit with me. I hope to re-read it one of these days.
The Book of Lost Things by John Connolly: I read this book so many years ago, and it has remained one of my favorites to this day. Something about the way in which this book is so beautifully written and whimsical, yet at the same time incredibly graphic and unafraid is what makes it stand out so much from other books.
Infinite Jest by David Foster Wallace: Ah, the famed Infinite Jest. I didn't exactly love this book, but I do admire it's unique structure and the experience it creates.
In the Forest by Edna O'Brien: This is an exceptionally unique tale based off of the true crime of a man named Mich O'Kane who shot three people in the woods in Ireland. It's dark, a bit disturbing at times, but truly makes for an unprecedented experience. I remember each chapter being told by a different POV, and it really brings the story together in an odd way.
The Invisible Library by Genevieve Cogman (review): While making this list, I realized that this book is actually reminiscent of Jasper Fforde's The Eyre Affair, but I still found this to be a rather uprecedented work that really plays with the notion of libraries and literature and spies and different worlds.
Literally any book by Haruki Murakami: Honestly, every single one of his books are unparalleled in my personal opinion. Each one just feels like something I've never read before-- I don't know how he does it, but I love it.
Bonus: (because I forgot) Security by Gina Wohlsdorrf! (review)