Sequels: equally the most loved and hated by book lovers everywhere. Sometimes they are a fantastic, mindblowing addition, and sometimes it'd be better off if they weren't ever made. Today I thought I would look through some of my favorite sequels and share them with you all, so below I present to you just a few of the sequel that I felt were just as good - if not better! - than the first book. (And in the next month or so I plan to feature some of my least favorites... so stay tuned!)
The Wise Man's Fear by Patrick Rothfuss: I loved The Name of the Wind and I thought that the sequel, The Wise Man's Fear, continued on this trilogy beautifully! I am still patiently awaiting the third installment, though I don't mind when authors take their time with a series -- I'd rather the book be exactly what they want it to be than rushed to a finish because fans are breathing down their necks.


The Sandman Vol. 2: Technically this came out as a comic initially, but since I read the Sandman graphic novels as individual volumes, I have to say that volume two was even more exciting than the first one, Preludes and Nocturnes. The Sandman series was the first graphic novel series I ever read, and to this day it remains my favorite; it is incredibly inventive and impossible to put down.


Words of Radiance by Brandon Sanderson: I'm not quite if this one needs an explanation! Sanderson is a master at world-building and character-development, and his expansion on his world and the plot of this series was astounding. I can't wait for Oathbringer (#3) this fall!
Crooked Kingdom by Leigh Bardugo:
I love these characters.
❤
I love the dynamics, the story, everything. Crooked Kingdom was such a fantastic addition. As much as I would love to have more in this world, I am incredibly satisfied with this duology.
Review
.
A Gathering of Shadows by V.E. Schwab:
So I liked
A Darker Shade of Magic,
but I wasn't quite on board. I didn't like Lilah that much in the first book - I actually found her quite annoying - but the second book is when I fell in love. The characters became stronger, the world became more wide-ranging and complex, and the magic system flourished. Definitely stick around for book two.
Review
.

Lair of Dreams by Libba Bray: The Diviners was fantastic, Lair of Dreams was also fantastic. That's all I have to say. (Also, the third book is coming this fall!)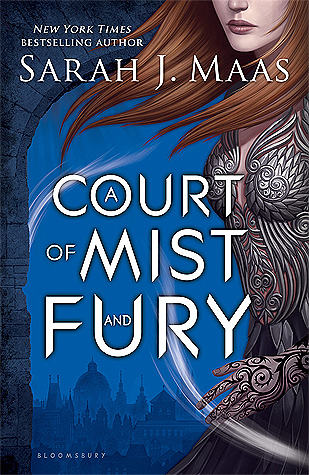 A Court of Mist and Fury by Sarah J. Maas:
I really loved ACOTAR when I first read it. I had been going throw a pretty rough patch in my life and it really helped me through things and helped me have an outlet for all my difficulties. I wasn't sure if future books could be as good as I hoped ...and then I read ACOMAF, and I realized that the first book was
nothing
compared to this one.
Review
.

Gemina by Jay Kristoff and Amie Kaufman: Illuminae was brilliant and fortunately Gemina completely lived up to all expectations!

Scarlet by Marissa Meyer: I went into Cinder, book one, extremely skeptical because nothing about it seemed that interesting to me... and I ended up really enjoying it! I then decided to dive into Scarlet and found it to be a solid addition.