x
This week I'm once again participating in Book Traveling Thursday!
"Book Traveling Thursdays is a weekly bookish meme hosted by Catia from The Girl Who Read Too Much and Danielle's Book Blog. The idea of this group is check out the list of weekly themes for each month in this meme's Goodreads page and simply pick a book to match the theme! Once you've found a book, explore different covers of various editions for that book and make a post about it. To find out more, you can check out our Goodreads group!
This
week's theme is a freebie, so I chose to go with:
A Wild Sheep Chase
by Haruki Murakami
.
There are so many English and international covers for this particular book, so I just chose a few of each! I am fascinated by the endless ways different places seem to decide to depict the sheep on the cover and had a lot of fun going through all of these.

Original Cover Design: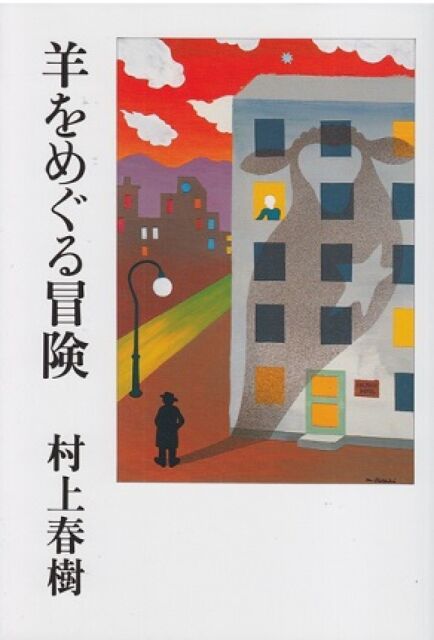 Top Row: UK, US Vintage remake, Romanian
Second Row: Turkish, First Edition Hardcover US, Polish
Third Row: Portuguese, Vintage US, Vintage US
Fourth Row: Czech, Japanese, First Edition, Vintage US
Bottom Row: Georgian
These covers are a lot really interesting to me. As I mentioned, I'm intrigued by all the different ways the sheep are portrayed on many of these covers. I really love the original Japanese edition, but they're all pretty great. (Also, I just had to add the Georgian one because I so rarely see them!)
What do you think of these covers? Do you have a favorite? Have you read this book?