Waiting on Wednesday is a weekly meme hosted by Breaking the Spine that spotlights exciting upcoming releases that we can't wait to be released!
This week's upcoming book spotlight is:
Mageborn by Stephen Aryan
Publication Date: October 3rd, 2017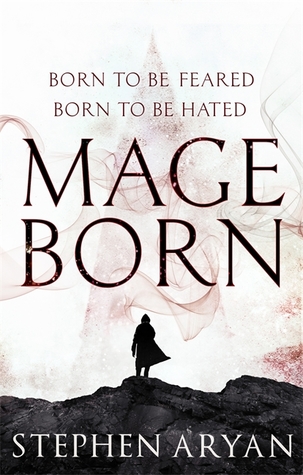 "
It's been ten years since the battlemage war, where thousands died as mages sundered the earth and split the sky.

Habreel believes eradicating magic is the only way to ensure a lasting peace. He will do anything to achieve his goal, even if it means murdering every child born with the ability.

As deaths involving magic increase and the seat of magical learning - the Red Tower - falls under suspicion, two students and one lawbringer must do everything they can to combat Habreel and his followers, before magic disappears from the world for good."
First of all, that cover has such an 'epic' feel to it, I'm really digging it. And although the conflict of one side trying to eliminate magic vs. a side that is trying to save is something I've heard before, I still love it and think that this particular descriptions sound extremely appealing! I really can't wait to check this one out.
What do you think about this upcoming release? What are your anticipated upcoming releases?