Waiting on Wednesday is a weekly meme hosted by Breaking the Spine that spotlights exciting upcoming releases that we can't wait to be released!
This week's upcoming book spotlight is:
The Ninth Hour by Alice McDermott
Publication Date: September 19th, 2017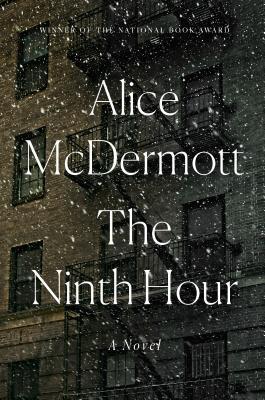 "
A magnificent new novel from one of America's finest writers—a powerfully affecting story spanning the twentieth century of a widow and her daughter and the nuns who serve their Irish-American community in Brooklyn.
On a dim winter afternoon, a young Irish immigrant opens the gas taps in his Brooklyn tenement. He is determined to prove—to the subway bosses who have recently fired him, to his badgering, pregnant wife—"that the hours of his life belong to himself alone." In the aftermath of the fire that follows, Sister St. Savior, an aging nun, appears, unbidden, to direct the way forward for his widow and his unborn child.
We begin deep inside Catholic Brooklyn, in the early part of the twentieth century. Decorum, superstition, and shame collude to erase the man's brief existence. Yet his suicide, although never spoken of, reverberates through many lives and over the decades—testing the limits and the demands of love and sacrifice, of forgiveness and forgetfulness, even through multiple generations.
The characters we meet, from Sally, the unborn baby at the beginning of the novel, who becomes the center of the story, to the nuns whose personalities we come to know and love, to the neighborhood families with whose lives they are entwined, are all rendered with extraordinary sympathy and McDermott's trademark lucidity and intelligence.
Alice McDermott's
The Ninth Hour
is a crowning achievement by one of the premiere writers at work in America today."
I've heard many things about Alice McDermott, but I've never read anything by her and this book sounds like it might be a good place to start! This sounds like it will be more a character-driven story, and I'm really intrigued by the entire blurb that is provided for this book. I can't wait to check it out. :)
What do you think about this upcoming release? What are your anticipated upcoming releases?