Top Ten Tuesday is a weekly book blog meme now hosted by Jana over at
The Artsy Reader Girl
!
This week's topic is: Winter 2018 TBR
As I've mentioned before, I don't really make legitimate 'TBR' lists. I'm a huge mood reader, so although there are usually books I prioritize or, in the case of review requests, have to read at a certain times, I can't guarantee when I'll read a book. However, there are quite a few books I 100% plan to read in the next couple months, including December, so I thought I'd share the ones I'm really hoping to get to because I need to catch up!
I'm only including books in this list that I actively have my hands on, whether it's an ARC from a publisher or a book I bought, it's something that I physically have and can pick up anytime, which makes this a (somewhat) doable list. I narrowed it down to twelve for this list and the sad thing is that this is hardly half of what I want to read. Help.
The Hod King by Josiah Bancroft:
Technically this one is on its way to me, but I
will
have my hands on it soon and I can't wait! I have seen so many reviews for it already and they are all the highest of raves, so I am pumped to read this. (Do people still say pumped?) (Release date: 1/22/19)
Buy it:
Amazon
|
Book Depository
The Wolf in the Whale by Jordanna Max Brodsky:
This one is about an Inuit shaman and is set "in he frozen lands of North America in 1000 AD," which sounds fantastic. I love some cold, polar-esque fantasies, so I'm really exciting to see how this is. I would like if there were actually cool wolves in it, but I'm not getting my hopes up. (Release date: 1/29/19)
Buy it:
Amazon
|
Book Depository
The Ruin of Kings by Jenn Lyons:
The blurb champions this book as "uniting the worldbuilding of a Brandon Sanderson with the storytelling verve of a Patrick Rothfuss," and that seems quite bold to me, but if it's true, I'm all for it! This sounds like a pretty interesting new epic fantasy, and supposedly it has dragons and demons as well, so of course I'm here for it. (Release date: 2/5/19)
Buy it:
Amazon
|
Book Depository
A Hero Born by Jin Yong:
I can't believe I have this already! This book was published in the UK this year already I believe, but I recently won an ARC of it and I am beyond excited to check it out. This one is a classic epic fantasy from China that apparently has the same popularity as Tolkien or Rowling and that has finally been translated into English. (Release date: 9/17/19)
Buy it:
Amazon
|
Book Depository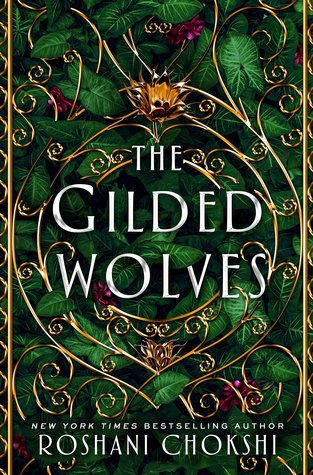 The Wolf and the Watchman by Niklas Natt och Dag:
I have no idea what to expect from this book. All I know is that it's set during 18th century Stockholm, is translated, and seems to be some sort of twisty, intense thriller mystery? The blurb also says that the author "paints a deliciously dark portrait of late 18th century Stockholm, and the frightful yet fascinating reality lurking behind the powdered and painted veneer of the era," and that sounds super interesting. (Release date: 3/5/19)
Buy it:
Amazon
|
Book Depository
The Bloodprint by Ausma Zehanat Khan:
I finally have a copy of this book in my possession (my library still doesn't have a copy), so I'm hopefully finally going to get to it soon. I also find this cover particularly badass-looking. (Release date: 10/3/17)
Buy it: Amazon |
Book Depository
Dark of the West by Joanna Hathaway:
Another fantasy debut! I'm not sure what this one is about, but it showed up and I'm excited to check it out! (Release date: 2/5/19)
Buy it:
Amazon
|
Book Depository
The Gilded Wolves by Roshani Chokshi:
I'm really hoping to have a chance to check this one out super soon! I've heard nothing but raves about this so far, so my anticipation is high. Also, that cover! (Release date: 1/15/19)
Buy it:
Amazon
|
Book Depository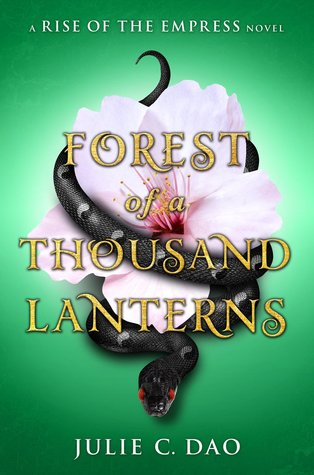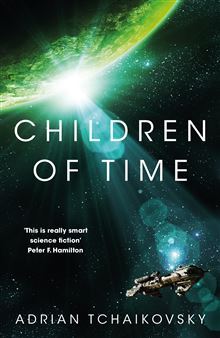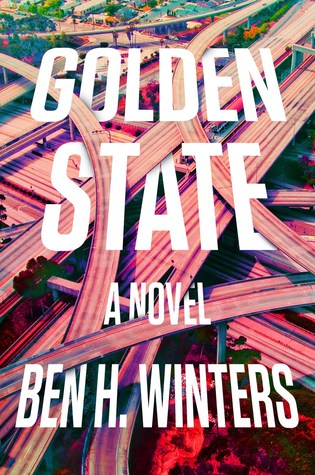 Forest of a Thousand Lanterns by Julie C. Dao:
Another one I've been wanting to read for a while! It features an Asian setting, an anti-hero lead, and a reimagining of The Evil Queen legend. (Release date: 10/10/17)
Buy it:
Amazon
|
Book Depository
Children of Time by Adrian Tchaikovsky
:
Tchaikovsky is a sci-fi author I've been wanting to read for a long time, so this looks like a good place to start! I did not realize this was 640 pages, but... we'll try it out! (Release date: 12/11/18)
Buy it:
Amazon
|
Book Depository
Golden State by Ben H. Winters
:
I believe this is a sort of dystopian future about a futuristic version of California. I'm not really sure how to describe what this is about, so here's a brief bit from the blurb: "
Laz is a resident of The Golden State, a nation resembling California, where like-minded Americans retreated after the erosion of truth and the spread of lies made public life, and governance, increasingly impossible. There, surrounded by the high walls of compulsory truth-telling, knowingly contradicting the truth--the Objectively So--is the greatest possible crime. Stopping those crimes, punishing them, is Laz's job. In its service, he is one of the few individuals permitted to harbor untruths--to "speculate" on what might have happened in the commission of a crime.
" (Release date: 1/22/19)
The City in the Middle of the Night by Charlie Jane Anders
:
[Head's up--the UK edition's pre-order on Book Depository is $9 for the hardcover right now, just in case you're wanting to buy this one!] I still haven't read All the Birds in the Sky, which I plan to do, but I got an ARC of this one so I'm just going to jump into Anders' work with this book!
(Release date: 2/12/19)
Have you already read any of these or are you looking forward to any? What books are on your winter TBR?