This week's topic is: Characters That Inspire Me
I'm not sure that there are many characters that I think are a lot like me--and if I do, it's a very small number. Part of my problem is that there are a lot of characters with whom I share qualities with, but none who I ever think are just like me. Instead, I decided to switch around the topic and pick a few (of many!) characters that I admire for one reason or another that I could learn some important lessons from.
1. Lady Trent
from A Natural History of Dragons by Marie Brennan
Lady Trent is a bold woman who knows what she wants and isn't afraid to step out of her station to attempt to get it. I love how she follows her passion in areas that aren't typically suitable for a woman and pursues them no matter what anyone says or who tries to discourage her. I've always been on the quieter and more passive side myself, so I could definitely learn a few things from her on how to be more confident.
2. Lazlo Strange
from Strange the Dreamer by Laini Taylor
I've not come across someone yet who doesn't love Lazlo, but the main reasons I admire him are for his curiosity and generally kind and caring nature. Lazlo is a person who cares deeply for others and can see the beauty in the world around him. His passion for learning and loyalty are contagious, and he is easily someone I would like to be more like.
3. Samwise Gamgee
The Lord of the Rings by J.R.R. Tolkien
Who doesn't want a friend like Sam? And really, where would Frodo have been on his journey without his unfailingly loyal companion? I try to be as good a frind as Sam ws to Frodo, but there's always more to strive for.
4. Lady Amalia Cornaro
from The Tethered Mage by Melissa Caruso (Review)
Lady Amalia is not perfect, but she
is
strong and intelligent. She's the daughter of one of the most powerful politicians in Raverra, so this puts a lot of neverending pressure on her to learn how to be a politician, including knowing the ins and outs of socializing, making policies, keeping track of who you can and cannot trust, and so much more. Throughout the trilogy, she really has to learn how to be a competent and effective leader, something that is not always easy, but that she always does what she must, no matter whether a decision might be easy or hard to make. I would happily take some pages from her book.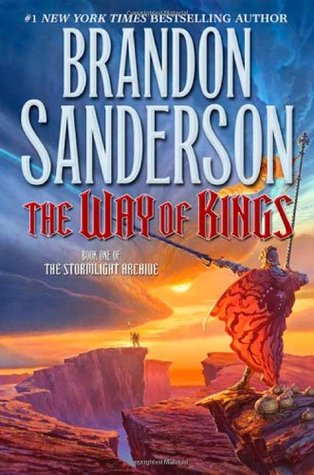 5. Kaladin Stormblessed
from The Stormlight Archives by Brandon Sanderson
If anyone is an example of how to stay strong and make the best of any situation, it's Kaladin. He is an incredibly brave, determined character who never gives up and who brings so much to this series so far.
6. Griz
from A Boy and His Dog at the End of the World by C.A. Fletcher (Review)
What I most admire about Griz is his strong moral compass. He didn't grow up around many people and doesn't necessarily have a lot to go off of in navigating the world and other people, but his heart seems to always be in the right place and I admire that he always looked to do the right thing. Even when he attempted to get revenge, he still did it a somewhat nice manner--this kid is truly someone we could all learn from.
7. Kara Westfall
from
The Thickety: A Path Begins
by J.A. White
Kara is a force to be reckoned with throughout the Thickety series. She's a generally obedient and well-behaved girl, but she's also not going to stand idly by while her brother or other people are in danger. She has a caring and overall forgiving heart and always tries to help people even if they have not been kind to her in the past. She also has to mature quickly while helping to take care of her brother and I admire how well she handles everything consider the...less than ideal events that take place in this series.
8. Sophie Balstrade
from Torn by Rowenna Miller (Review)
Sophie is a character on this list that is probably one of the closest to my actual self, but she still remains someone who I really admire for her strength and steadfast determination. Even if people turn against her or she's the only person in a room that doesn't fit in at all, she manages to maintain her poise and keep a clear, open mind. I love how she balances rebellion and respect and manages to remain a truly inspirational figure.
9. Vasya Petrovna
from The Bear and the Nightingale by Katherine Arden (Review)
Vasya can be a bit stubborn, which I already am so I don't need help with that, but I do need help with being more true to myself and following my own path--something that Vasya does perfectly.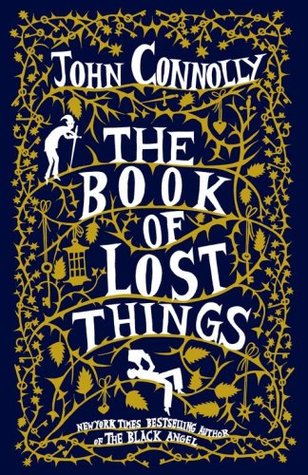 10. David
from The Book of Lost Things by John Connolly
David is the other character on this list that I feel most closely connected to. I understand so much of his personality and there's so much more about him that I admire. He has a quiet strength that shines through in this book as he handles everything that's thrown at him and I find him a really impressive person that I could learn quite a bit from.
What are some characters that you admire or take inspiration from?