This week's topic is:
Books That I Refuse to Let Anyone Touch
I feel a little called out by this topic because I am notoriously strict and picky about the ways in which my books are handled. I'll admit I probably go a bit overboard at times with how I take care of my books, but what can I say? I'm a bit of an amateur collector so I love to keep my books in the best condition possible. I also realize that my OCD plays a huge role in how I handle my books. (The only exceptions are if I buy a book used or something, then I'm much more lenient because it's already been loved and I'm fine with that.)
All that being said
, here are a few of my extra-special books that are particularly important to me. Some are beautiful collector's editions and some are worth absolutely nothing, but have special sentimental value to me. Also, I tried to take photos of all of these, but it's a rainy day here and the lighting is horrible so some just weren't working out and I just had to include a picture from the internet.
Kushiel's Dart & Kushiel's Chosen by Jacqueline Carey
Subterranean Press editions
These are limited edition copies that are some of the most beautiful books I've ever seen or owned. The full cover art is stunning and the illustrations littered throughout both books are truly gorgeous. I absolutely cherish these two books and I pretty much refuse to let anyone else handle them. I'd probably only trust my mother because she gets it, but even then....I'd rather not.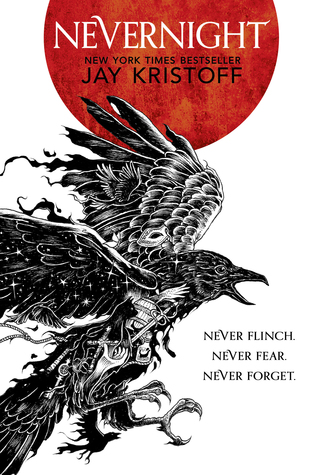 Nevernight & Godsgrave by Jay Kristoff
Goldsboro Editions
Anyone who is a fan of the N
e
vernight trilogy has probably heard something about the crazy mad rush for these Goldsboro editions and I got extremely lucky with my ability to obtain these. I read
Nevernight
night back in summer 2016 as an ARC from NetGalley, loved it, and was able to purchase the
Nevernight
Goldsboro one right away when it was available. With each subsequent release, Goldsboro has contacted previous buyers of the books to give them early access, so that's how I managed to get
Godsgrave
and my pre-order for
Darkdawn
(mine are all #200). I love these books so much and I don't feel the need to let others handle them.
The Secret History by Donna Tartt
This copy presumably has little to no monetary value, but it does have immense sentimental value. I bought this used at my library's little used bookstore section (it even has the ltitle library sorting tag on the spine and crossed off stamps on the top of the page edges) and when I read it I ended up staying up late to finish it. I have incredible memories associated with this book--it is one of my all-time favorite books, after all--and I can only imagine that it is a small part of what sparked my interest in Classics and becoming a Classics major. Obviously (and thankfully) my experience as a major in Classics wasn't quite the same as in this book, but that close-knit group feel was so relevant to my experience and I desperately need to re-read this one.
The Girl in the Tower & The Winter of the Witch by Katherine Arden (ARCs)
ARCs have no monetary value, but I love this trilogy so much that having these two ARCs really just means a lot to me. I was shocked when I received each of these, but eternally grateful. I missed out on getting my hands on the hardcover of the UK editions for the first and second book, so this is a weird roundabout "make up" for those. Sort of.
German Bible from 1871
This Bible is not in great shape at all, but my Grandma gave it to me many years back when she learned how much I loved books and reading. It's an old family Bible I believe (?), but I don't know a whole lot else about it. I'm not religious anymore, either, but I still love it so much and think it's just lovely. It's entirely in German, of course, and the typeset and design is simply gorgeous. It means a lot to me for many reasons, but mostly because my grandma thought to give it to me.
The Name of the Wind by Patick Rothfuss
Alternate Cover (book club edition)
So when
The Name of the Wind
first came out the covers were, naturally, different from the one that it is now. I missed out on some early cover variations and now they are extremely hard to find and also ridiculously expensive. A few years back, however, I managed to get my hands on a copy that has one of the alternate covers I really enjoy. It's technically a book club edition which means it has very little to no value, but that's more than fine with me because all I wanted to do was collect this other cover of one of my favorite books.
Uprooted by Naomi Novik
Grim Oak Press
This was a gift from my husband and is a beauty that I will for sure cherish for years to come. It has these gorgeous shiny silver-edged pages, incredible illustrations, and this sleek leather bound exterior that really sets it apart. Grim Oak definitely knows how to put together a special book.
The Wolf in the Whale by Jordanna Max Brodsky
I purchased a finished physical copy as soon as I finished my ARC, but since I first read this as an ARC I will always have a special place in my heart for this copy. I managed to read it without damaging it, and then later I dropped it while rearranging my books and it now has a nice rip through the back and bend on the front cover. I was very sad, but now it just looks about as well-loved as how I feel about it.
Undying by Michel Faber
Signed
Mty mom bought this for me for my birthday a while back from Book Depository and unbeknownst to us--it was signed! Michel Faber is one of my favorite authors and this particular collection of poems means more to me than I could possibly put into words. Having this special little book just means so much to me.