Top Ten Tuesday is weekly book blog meme hosted by the lovely girls over at
The Broke and the Bookish
. This week's topic is on our top ten books set outside of the U.S.! Confession: o
kay, so technically this isn't a true top
ten
because I actually have twelve titles listed here. There were so many to choose from that I had a really hard time narrowing it down, so I just decided to add on a bit...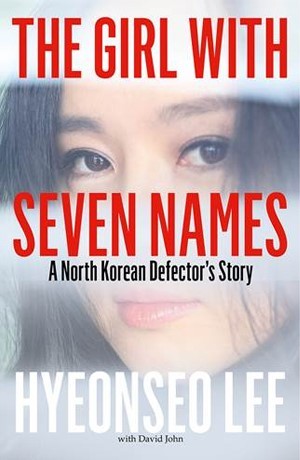 The Girl with Seven Names by Hyeonseo Lee
Setting: North Korea
My review
Maybe I talk about this book too much, but it's only because of how incredible it is. This is the story of the life of a young North Korean woman and how she eventually escapes from her country. It brings a lot of interesting perspectives into the lives of North Korean citizens as well as the world around them.
The Paying Guests by Sarah Waters
Setting: England
My review
Frances Wray and her mother, struggling to make ends meet after the war, decide to take in some boarders. Thus, Lillian and Leonard Barber move in and what ensues makes for quite an intriguing story. The time period for this story is not one I see very often, and I really enjoyed it!
Anna and the Swallow Man by Gavriel Savit
Setting: Krakow
My review
When Anna's father does not come home one day during the Nazi regime, she is unsure what to do. Then she meets the Swallow Man, a mysterious man who takes her on a journey throughout the country.
Any and all Haruki Murakami novels
Setting: Japan
Kafka on the Shore review
Hard-Boiled Wonderland and the End of the World review
I have yet to meet a Murakami novel that I don't like, and Murakami tends to place all of his stories in his native Japan, which always sounds like a lovely place.
Growing Up bin Laden by Najwa bin Laden
Setting: Afghanistan
Najwa bin Laden, one of Osama bin Laden's wives, along with her son, Omar bin Laden, tell the story of their experiences as family members of Osama bin Laden, and of their eventual escape to America. This is an incredibly interesting look into a harsh and complex man and his family.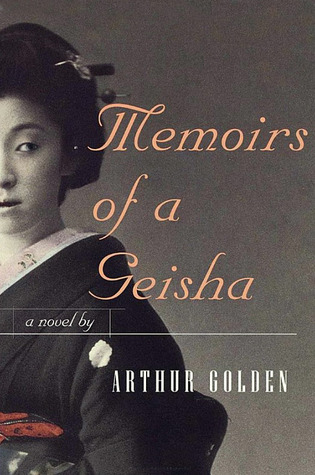 Memoirs of a Geisha by Arthur Golden
Setting: Japan
This book is just flawless. As the title says, it is basically the story of a young woman who becomes a geisha and it tells of her personal struggles and experiences - it's a must-read, I promise.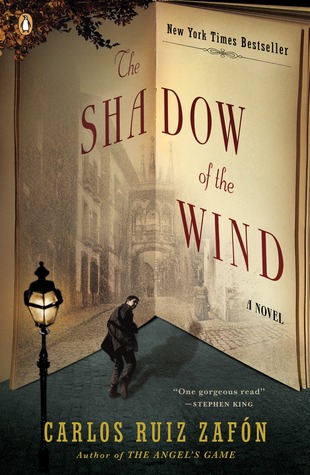 Shadow of the Wind by Carlos Ruiz Zafon
Setting: Spain
By far one of the most gorgeously written books-about-books that I can't get enough of. It is, essentially, about a man tracking down lost books, but it is also so much more than that and it is filled with absolutely gorgeous prose.
The Reluctant Fundamentalist by Mohsin Hamid
Setting: Pakistan
My review
This is a short but heavy novel that takes place in a cafe in Lahore between a elder Pakistani man and an American visitor. Hamid's
How to Get Filthy Rich in Rising Asia
is also a great book set in Pakistan, and one that I would also recommend.
Funny Boy by Shyam Selvadurai
Setting: Sri Lanka
This was actually part of the writing course syllabus for a class I took a few years back at University, but it really stuck with me.
Funny Boy
centers around a young Indian boy who struggles to accept his homosexuality in the midst of his strict anti-homosexual and racist society, as well during a tense civil war.
Black Chalk by Christopher J. Yates
Setting: England
My review
Six Oxford friends devise a game of consequences to entertain them throughout the year, but the stakes grow much higher and have a much greater effect on their lives than they could have imagined. This was a five-star read for me.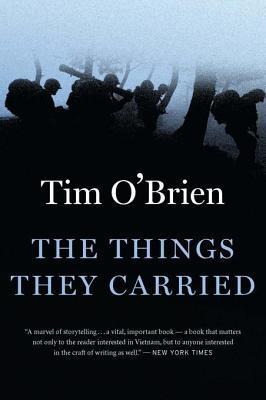 The Things They Carried by Tim O'Brien
Setting: Vietnam
This book is still about Americans, but the entire story basically takes place in Vietnam, so I'm assuming it fits into this category. This is a striking Vietnam War story that continues to haunt me because of its blunt, intense description of the war, but also it's incredible storytelling and writing style.
The End of Mr. Y by Scarlett Thomas
Setting: England
This book is
so hard
to describe, so here's the opening blurb from
Goodreads: 'A cursed book. A missing professor. Some nefarious men in gray suits. And a dreamworld called the Troposphere?' This is an extremely enjoyable and unique read.
Have you read any of these? What are some of your favorite books set outside of the U.S.?
Get more reviews and bookish fun in your inbox and subscribe to Forever Lost in Literature!