First Chapter Tuesday is hosted every Tuesday by
Vicki @ I'd Rather Be at the Beach
. This is meme in which bloggers share the first chapter of a book that they are currently reading or thinking about reading soon. Join the fun by making your own post and linking up over at Vicki's blog, or simply check it out to find more new books to read!
I always have endless books that I want to read, as most book lovers tend to have, but right now I feel like I have so many books that I want/need to read right now and it's a bit overwhelming. Thus, today First Chapter First Paragraph is a double feature, starring Patriot Number One and One Way. The first, Patriot Number One, is one of my current reads, and the second, One Way, is a book I hope to pick up next!
Patriot Number One: American Dreams in Chinatown by Lauren Hilgers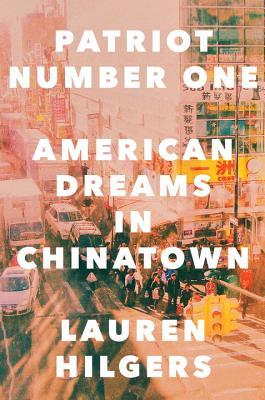 "Chapter One: Escape | 逃逸/ Táoyì
Zhuang Liehong had made three plans to get from his village in CHina to New York. In the first, the American embassy would simply send someone to pick him up. He envisioned a midnight escape--cars waiting in the shadows along the uneven, trash-filled fields on the outskirts of his village. He felt sure, when he considered the plan, that the Amerians would be sympathetic to his situation. He was a lover of democracy trapped in a corrupt corner of Guangdong Province. If the plan were to work, it would have to be secret. His friends would wake the next morning to find him vanished. By the time the news spread, he would be on a plane, heading oward a new life.
In a second plan, Zhuang would flee by sea."
Patriot Number One is "a deeply reported look at the Chinese immigrant community in the United States, casting a new light on what it means to seek the American dream"
One Way by S.J. Morden
Chapter One
"'Put your hands on the table.'
Frank's hands were already cuffed together, joined by three steel links. His feet were also shackled.The seat he sat on was bolted to the ground, and the table in front of him was the same. The room was all wipe-clean surfaces. The smell of bleach was an alkaline sting in the back of his throat and on the lids of his eyes. It wasn't as if he could go anywhere or do anything, but he still complied with the order. Slowly, he raised his hands from his lap, feeling the drag of metal biting in his skin, and lowered them onto the black vinyl covering the table. There was a large hole drilled in it. Another length of chain was run through the circle made by his cuffed arms and into the back. His guard put a padlock on it, and went to stand by the door they'd both entered through."
One Way: "When the small crew of ex cons working on Mars start getting murdered, everyone is a suspect in this terrifying science fiction thriller from bona fide rocket scientist and award winning-author S. J. Morden."
What do you think? Would you keep reading these books?

(And feel free to join in and make your own post!)
I am also an Amazon affiliate, so if you'd prefer to shop through Amazon, just click the banner on the upper right hand side of my blog! (above the 'Follow by email' box, you may need to turn off adblock to see it!)
*Excerpts are taken from the novel itself; I do not claim to own any part of the excerpt.