Waiting on Wednesday is a weekly meme hosted by Breaking the Spine that spotlights exciting upcoming releases that we can't wait to be released!
This week's upcoming book spotlight is:
Beyond a Darkened Shore by Jessica Leake
Publication Date: April 10th, 2018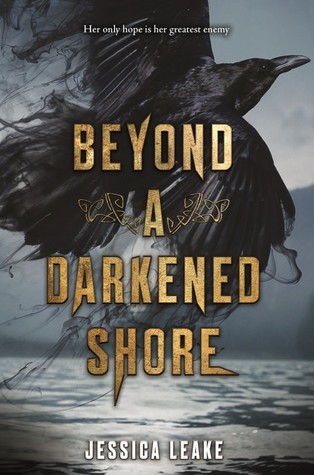 "
The ancient land of Éirinn is mired in war. Ciara, Princess of Mide, has never known a time when Éirinn's kingdoms were not battling for power, or Northmen were not plundering their shores.
The people of Mide have thankfully always been safe because of Ciara's unearthly ability to control her enemies' minds and actions. But lately, a mysterious crow has been appearing to Ciara, whispering warnings of an even darker threat. Although her clansmen dismiss her visions as pagan nonsense, Ciara fears this coming evil will destroy not just Éirinn, but the entire world.
Then the crow leads Ciara to Leif, a young Northman leader. Leif should be Ciara's enemy, but when Ciara discovers that he, too, shares her prophetic visions, she knows he's something more. Leif is mounting an impressive army, and with Ciara's strength in battle the two might have a chance to save their world.
With evil rising around them, they'll do what it takes to defend the land they love…even if it means making the greatest sacrifice of all
.
"
I'm always ready for intriguing new fantasy books, so this one fits that bill pretty well. I'm also quite a fan of crows and ravens, so that element adds a bit of interest for me as well. Really interesting premise for this!
and...
The Gloaming by Kirsty Logan
Publication Date: April 1st, 2018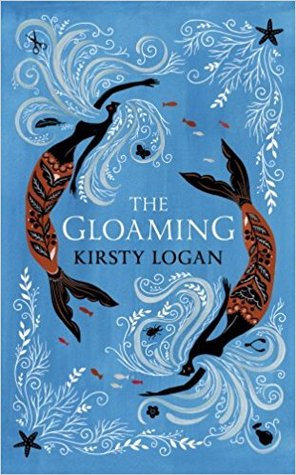 "
Mara's island is one of stories and magic. She knows she'll eventually end her days atop the cliff, turned to stone and gazing out at the horizon like all the villagers that went before her, drawn by the otherworldly call of the sea. Her whole family will be there too, even her brother Bee and her sister Islay.
But the island and the sea do what they want, and when they claim a price from her family, Mara's world changes forever.
As years pass and Mara grows into herself and her scars, a chance meeting with the magnetic Pearl brings magic to life once more in ways that Mara never thought possible, in a story that she never would have dreamed for herself before.
"
I just love the magical quality of this one. There's not really too much to go off of from the description, but I'm really excited to find out more about it!
What do you think about this upcoming release? What are your anticipated upcoming releases?