Well, since it's August 5th already, I think it's about time for a July wrap-up! I'm still off from University until mid-September, so that means the aggressive job hunting is still on. I've been thinking of revamping some features on my blog, so hopefully I can get started on that and have more progress by the next monthly wrap, but only time will tell.
As far as reading goes, this month was fairly successful, though I did inadvertently procrastinate on some of my reading by instead working on Greek translations (yeah, I'm pretty exciting) - and I finished my first ever complete translation! (Granted, the play I translated was only about 30 pages, but you know... it's a start.) But I digress - let's move on to the books!
Quick Stats & Meme Round-Ups:
Books read: 11
Total Reviews posted: 8
July 2016 Top Ten Tuesdays:
Top Ten Books I Enjoyed with Under 2000 Ratings on Goodreads
Top Ten Books Set Outside the U.S.
Top Ten Things Books have Made Me Want to Do/Learn About After Reading Them
July 2016 Waiting on Wednesdays:
A Shadow Bright and Burning by Jessica Cluess
The Secret Keepers by Trenton Lee Stewart
Everfair by Nisi Shawl
Strange the Dreamer by Laini Taylor
And on to the books of July!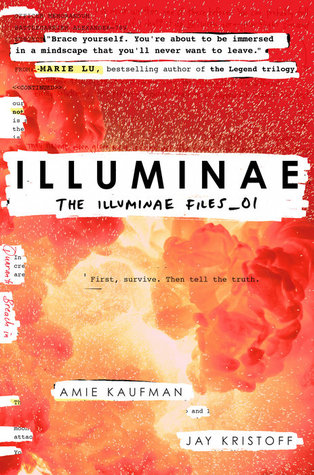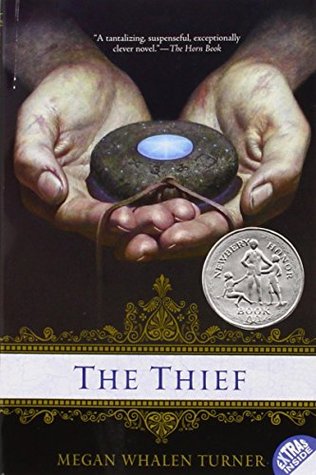 **Titles of each book link to the review
Nevernight by Jay Kristoff (ARC) - 5/5 stars
This one easily became one of my favorites books of the year. Assassins, complex characters, plot twists - it's all perfect.
Illuminae by Amie Kaufman and Jay Kristoff - 5/5 stars
I'm not normally a huge fan of futuristic/space thrillers, but
Illuminae
is incredible. It's unique formatting worked amazingly well for the story, and I definitely recommend it - even if this genre isn't normally your thing, either.
The River of Doubt by Candice Millard - 5/5 stars + Favorites shelf
Not only did I learn a lot about Theodore Roosevelt, I also learned that the Amazon is filled with bugs, creatures, and people that all are designed to kill you! But in all seriousness, this was an exciting adventure story about Roosevelt's exploration of a previously uncharted Amazon river and I absolutely loved it.
Ithaca by Patrick Dillon (Review copy) - 3.5/5 stars
Whether you are a fan of The Odyssey or know nothing about it,
Ithaca
is a fun reimagining from the point of view of Telemachus. There is also a portion told from Odysseus' point of view in which he recounts his journey, so you get a brief yet thorough summary of Odysseus' travels if you have never read the original Odyssey or need a refresher.
The Thief by Megan Whalen Turner - 3/5 stars
A thief goes on a long journey with a magus to unearth ancient treasure. I was very unsure how I felt about this one, as it's interesting and has a great ending, but is also fairly event-less.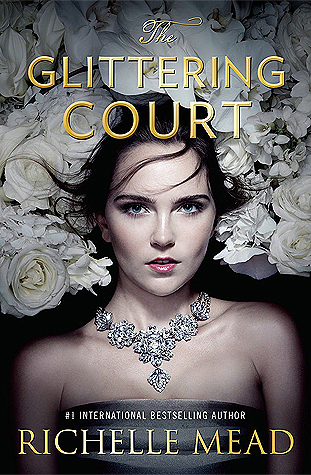 Hero of the Empire by Candice Millard (ARC) - 4/5 stars
Publication date: September 6th, 2016
If you're interested in finding out more about Winston Churchill and/or his daring capture as prisoner of war and subsequent escape, this is the book for you. Millard is one of my new favorite nonfiction authors, as the stories she tells read much like fiction and are full of intrigue.
The Glittering Court by Richelle Mead - 2/5 stars
This book fell so flat for me. The first ~20% or so was decent, but as the story continued, I lost interest and the plot became more and more far-fetched. There were a lot of problems with this book that I plan to discuss in more detail in my review.
The Adventurer's Guide to Successful Escapes by Wade Albert White (ARC) - 4/5 stars
Publication date: September 13th, 2016
This was such a fun middle-grade fantasy book and I can't wait to finish reviewing it!
In the Forest by Edna O'Brien - 4/5 stars
This was a very interesting book inspired by the true-story of the murder of a young mother and hers on by a mentally unstable man. It was written in constantly alternating POVs, which actually made the book much better than if it had been only one POV. It's not the easiest story to read, but I definitely recommend it.

The Other Einstein by Marie Benedict (ARC) - 3/5 stars
Publication date: October 18th, 2016
I was disappointed, and I'll explain in more detail in my upcoming review. Suffice to say, there was a lot of potential, but I'm not sure it fulfilled all of it.

Dance Dance Dance by Haruki Murakami - 5/5 stars
Once again, Murakami continues to write incredible stories. Dance Dance Dance is now at the top of my favorite Murakami books - I loved this one!
And lastly...
172 Hours on the Moon by Johan Harstad - 2.5/5 stars
This was an older review that I rewrote as part of my slow project of updating my extremely old reviews that I wrote before I had a blog. It has a good premise for a space thriller, but didn't quite live up to expectations.
Kushiel's Dart by Jacqueline Carey - 5/5 stars + Favorites shelf
Kushiel's Dart is an incredibly complex and well-developed high fantasy book that I encourage any fantasy fan to read - though there is a fair amount of explicit content, so if you're not into that then this might not be fore.
The Wicked Boy by Kate Summerscale - 2.5/5 stars
This was a true crime thriller that didn't quite hold my interest, which was rather disappoint for me.
The Outside Lands by Hannah Kohler - 4.5/5 stars
The Outside Lands is a compelling Vietnam War-era novel that follows the life of a brother and sister as they face the turbulent times of war.
And a few of the ARCs I plan to read/finish/start reading in August: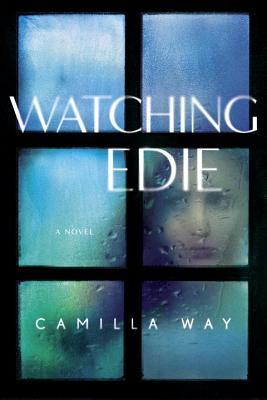 The Secret Book of Kings by Yochi Brandes
Blood Red Snow White by Marcus Sedgwick
Watching Edie by Camilla Way
Chronicle of a Last Summer by Yasmine El Rashidi
Warp by Lev Grossman (reprint)
The Unbelievable FIB: Over the Underworld by Adam Shaughnessy
Like a River Glorious by Rae Carson
Well, that's it for July! How was your month of reading in July? Have you read any of these books? Feel free to share your thoughts and/or what you read this past month in the comments!