Extreme Measures by Jessica Nutik Zitter. Avery Publishing Group, 2017. Hardcover. 352 pages
The topics of death and end of life aren't exactly the most popular of dinnertime discussions. In Dr. Jessica Nutik Zitter's book,
Extreme Measures: Finding a Better Path to the End of Life
, Zitter discusses these topics in length, both enlightening and sharing various scenarios in which these topics
should
be discussed.
This book opened up my mind to the field of pallative care, which consists of the main goal of improving the quality of life of patients and their families when facing life-threatening, often emotionally challenging situations. Zitter did a remarkable job this medical field, as well as exemplifying the challenges associated with it. For instance, both patients, families, and doctors alike seem to get caught up with "doing everything they can" to save a person who is dying, not realizing that what they are doing may not actually change the outcome of their life expectancy, but it will affect their quality of life.
Zitter is a passionate advocate for pallative care, and this makes for an incredibly eye-opening book. It's not an easy thing to realize that although a person may be able to be physically alive because of breathing machines and other medical devices, it doesn't mean that they will ever make a full recovery or even be able to live a life without being plugged into machines.
Extreme Measures
is littered with informative, engaging anecdotes of the many different experiences Dr. Zitter has faced throughout her career surrounding those struggling with life-threatening illnesses. I found her to be an empathetic, powerful, and inspiring narrator. Not all of her stories have a positive ending -- in fact, most of the things in this book are somewhat depressing, but it is written in such a way that I was not left feeling depressed, but instead feeling thoughtful and wanting to consider such situations I have not previously considered.
I have personally experienced the deaths of quite a few close friends and family in my life, so this topic has popped up a fair bit, making me realize the importance of it. I don't mind having these discussions, but a lot of people do, and that's exactly why I think everyone should read
Extreme Measures
.
I also would like to add the Zitter provides a vast array of resources regarding Advanced Directives and similar material at the end of the book, which I found extremely helpful to have available. Overall, I was extremely impressed with this book, and I am giving it five stars!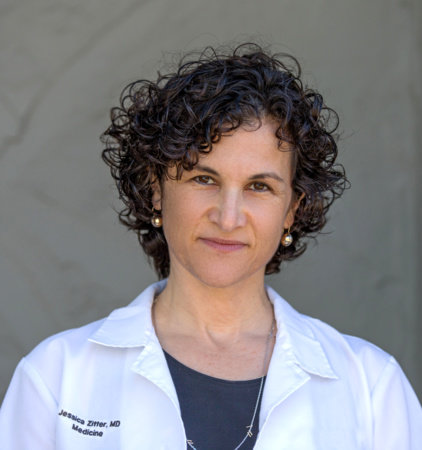 Jessica Nutik Zitter, M.D., MPH, is an expert on the medical experience of death and dying. She attended Stanford University and Case Western Reserve Medical School, and completed her residency in internal medicine at the Brigham and Women's Hospital in Boston. She was a fellow in pulmonary and critical care medicine at the University of California San Francisco. Zitter is double-boarded in the two specialties of pulmonary/critical care medicine and palliative care medicine—a rare combination. She writes for The New York Times, The Huffington Post, Pacific Standard, The Atlantic, and Journal of Palliative Medicine, and is featured in Extremis, an Oscar-nominated documentary about end-of-life decision-making in an ICU.
Now, on to the giveaway! One winner will receive a completed copy of the book, courtesy of Penguin Random House.
**Please note that this giveaway is open to U.S. residents only.**
Winners will be notified by email, so be sure to check!
a Rafflecopter giveaway
Prize provided by Avery Publishing Group.
You might also like: