This week's topic is: Rainy Day Reads
Rainy day reads is a topic that I think I've done a few times before, but it's always a fun topic to explore so I never get tired of doing it. I usually pick out ten individual books to feature, but this time I decided to go mostly with general themes or ideas that I like to read when it's beautiful and rainy outside (with individual books as examples, of course). Listed in no particular order.
1. The Winternight Trilogy.
These are the books that came to mind immediately when I saw this week's prompt, largely because I read each one while it was raining out! I knew I wanted to read these during the winter/rainy months and that was probably one of the best decisions I've made. I even started reading
The Girl int he Tower
impulsively because it started raining out and I could feel it calling to me to read it. This is the perfect rainy trilogy.
Suggestions:
The Bear and the Nightingale by Katherine Arden
The Girl in the Tower by Katherine Arden
The Winter of the Witch by Katherine Arden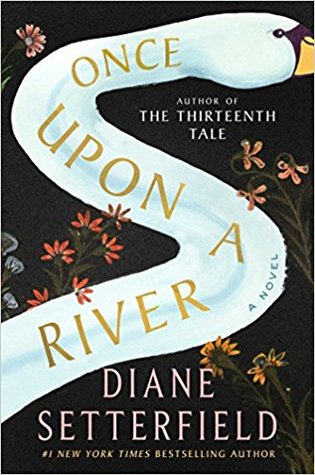 2. Fairy-tale/Folktale-inspired stories with strong prose.
Nothing scream perfect cozy rainy read more than books with a classic fairy-tale like feel and some beautiful prose style that draws you in and makes you feel like you're in a dream.
Suggestions:
Once Upon a River by Diane Setterfield
The Queens of Innis Lear by Tessa Gratton
In the Night Garden by Catherynne M. Valente
3. A freezing, snow-filled adventure.
There's nothing I love more than reading about people in a freezing cold setting while it's dark and stormy out. There's something about it that makes me feel more connected to the story and able to lose myself in it better than if it were a hundred degrees out.
The Wolf in the Whale
takes place in the subarctic,
A Cavern of Black Ice
takes place in an Alaska-inspired freezing fantasy setting, and
To the Bright Edge of the World
takes place in Alaska itself.
Suggestions:
The Wolf in the Whale by Jordanna Max Brodsky
A Cavern of Black of Ice by J.V. Jones
To the Bright Edge of the World by Eowyn Ivey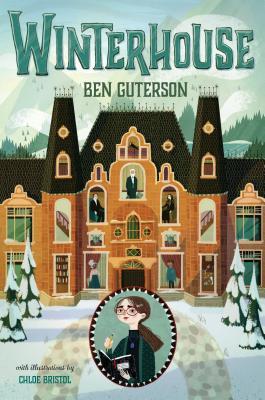 4. A cozy middle grade (fantasy is best, but not necessary).
I love reading middle grade books for the creativity and imagination that tends to flourish between the pages, so nothing feels more comforting and delightful than sinking into a rich middle grade book on a rainy day.
Nevermoor
has an overflowing amount of whimsy and adventure if that's your thing, whereas
Winterhouse
has a strong winter vibe and a wonderfully intimate hotel setting.
Suggestions:
Nevermoor: The Trials of Morrigan Crow
by Jessica Townsend
Winterhouse by Ben Guterson
Nightbooks by J.A. White
The Secret Keepers by Trenton Lee Stewart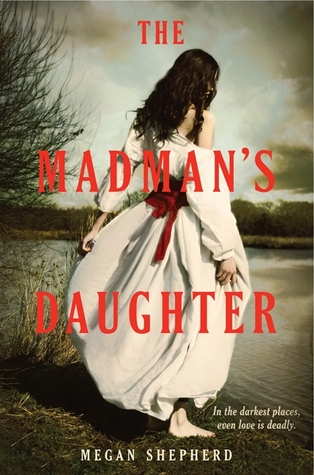 5. Something dark and perhaps a bit spooky.
There is truly no better time to read a spooky/dark book than on a dark, stormy, and/or rainy day. There really isn't.
Little Darlings
isn't out just yet (May!), but it fits this perfectly and includes some changelings.
The Madman's Daughter
and
The Silent Companions
also provide some excellent spooks, and
The Phantom of the Opera
isn't necessarily as
scary
as the others, but it does have a rather dark and foreboding atmosphere that I just love.

Suggestions:
Little Darlings
by Melanie Golding
The Silence Companions by Laura Purcell
The Phantom of the Opera
by Gaston Leroux
The Madman's Daughter by Megan Shepherd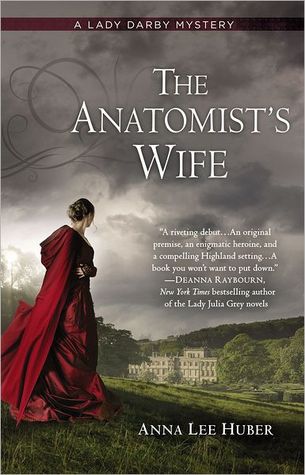 6. A cozy historical fiction/fantasy.
There's something about a lot of historical fiction that gives me a warm feeling inside and makes me so happy (even though a lot of historical fiction tends to be rather depressing, if we're being honest)--which is exactly how the rain makes me feel!
Torn
is probably my favorite rainy day read out of these four listed here; it's a fantasy with a strong historical fiction feel and low(ish) fantasy settings with an incredible protagonist whose job is as a tailor sewing magic/charms into clothing. And there's some political upheaval/revolutions in it as well, which is always a bonus.
Suggestions:
Torn by Rowenna Miller
The Crimson Petal and the White by Michel Faber
The Anatomist's Wife
by Anna Lee Huber
The Paying Guests by Sarah Waters
Mrs. Poe
by Lynn Cullen
Have you read any of these books? What are some of your favorite rainy day reads?