Well, this year of reading is just about wrapped up! Even though there is still a week left of the year in which I will more than likely be reading a few books, I've decided I need to go ahead and get this post out before the year actually ends.
This year, I read a total of 119 books (so far), which is just about
double
than any previous years since I started tracking my books on Goodreads. I set my goal at 60 on GR because that's generally around what I tend to do, and I don't like to make a huge unfathomable number as my goal because I don't want to necessarily rush through books. Somehow, however, I apparently sped through way more than I could have ever imagined and ended up with way more than expected. This has been a
great
year for books. I read so many fabulous new books and authors, and I have also tackled some of the more intimidating books that I've had on my radar for a while, so I definitely feel accomplished this year.
While a majority of the books on this list (>90%) are ones that I loved, I did include a few that might not have been my favorite, but were still a huge accomplishment or important to me in some way or another. Not all of these were five-star reads (though most were), but ones that really stuck out. So without further ado, here are my chosen notable books that I read in 2016 (in no particular order)! (Note: these are not in any order of popularity, only in the order in which I read them, from the beginning of the year to the end)
The Girl with Seven Names: A North Korean Defector's Story by Hyeonseo Lee
I received this book for Christmas last year and it thus became the first book I read in 2017, as well as one of the best books I read. This was an unforgettable book about a North Korean defector and every aspect of her life and escape from North Korea. It brought such a unique perspective to North Korea that I didn't expect, as well as exposed the atrocities and fear that are present there. (
Review
)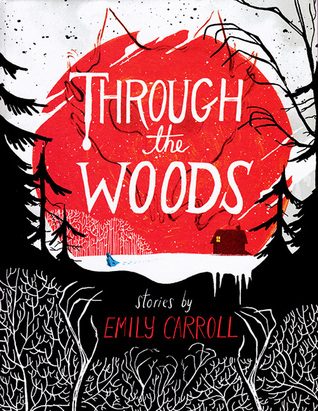 Through the Woods by Emily Carroll
So deliciously creepy and wonderful and perfect. I only meant to read the first story, but ended up sitting on the floor of my room and read the entire thing. Whoops. (
Review
)
Six of Crows/Crooked Kingdom by Leigh Bardugo
I read both of these books in the Six of Crows duology this year and just fell in love with the setting, the story, and every character. I may or may not have even named my new vehicle after Kaz... (
CK Review
)
Consequence by Eric Fair
This was a dark, heavy read, but I felt it was a topic that isn't often talked about or even one people know much about, and it is definitely something that has stuck with me. (
Review
)
Tiger Lily by Jodi Lynn Anderson
This was such a lovely Peter Pan inspired story/retelling, and Anderson's prose was beyond stunning. This wasn't an overly lighthearted book, but instead it was heavy with emotion and meaning, and I don't know, I just loved it.
Infinite Jest by David Foster Wallace
So... this is one of those books that I didn't love. I
really, really
didn't love this book. From a literary/style perspective, I can completely understood why it is so well-regarded; Wallace does really inventive, crazy things with his style and storytelling. From an entertainment aspect, however, I just couldn't get into this. Each day that I sat down to read more, I told myself that I would really focus and 'today would be the day that I broke through the barrier' Yeah, that' didn't happen. Still, this was a huge accomplishment for me, and I'm glad that I did read it.
The Crimson Petal and the White by Michel Faber
This is the book that sparked my obsession with Michel Faber's writing. The prose was gorgeous and the second person writing style was flawlessly executed. This is a hefty book, but I never felt like I was trudging through it because Faber's excellent writing. (
Review
)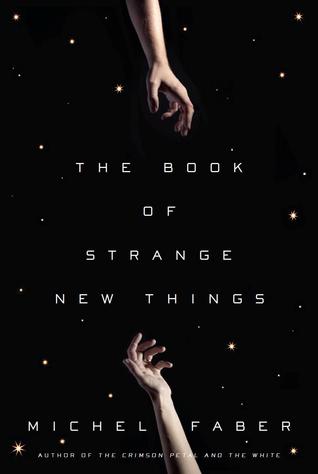 The Book of Strange New Things by Michel Faber
And this is the book I read after reading The Crimson Petal and the White because I needed more MIchel Faber. This is also the book tht made me realize just how much range Faber has in his writing style and just how talented he is. I don't know how to describe how this book made me feel, but needless to say I loved it.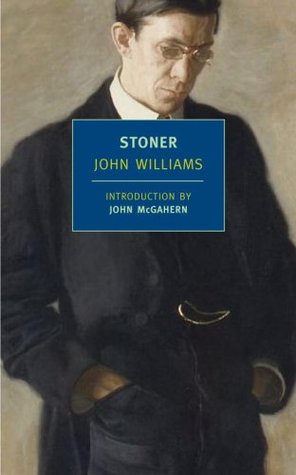 Stoner by John Williams
This is another one of those academic novels about a man that don't seem to really have a major plot within them, but it still absolutely gripped me. I felt so many random connections to this story and the main character, and I fell in love with this book.


Kushiel's Dart by Jacqueline Carey
I was blown away by the immense world-building and overall structure that Carey created in this book. This book is an incredible epic fantasy book that absolutely deserves being considered one of the best fantasy books. (
Review
)
Nevernight by Jay Kristoff
Jay Kristoff blew me away with this book: his writing, the intricate story, the character development - it was all incredibly well-done and I enjoyed this assassin story immensely. Because, you know,
assassins
. (
Review
)
A Court of Mist and Fury by Sarah J. Maas
I couldn't
not
add this book to this list. I was so thrilled with the direction Maas took this series, and her character development is all perfectly timed and executed. I can't wait for the next installment! (
Review
)
The Invisible Library by Genevieve Cogman
I don't think this book is necessarily going to win any major book awards or anything, but I thought the overall concept and world itself was so inventive and just plain fun. There were hidden nods and references to countless books, and everything was just a delight to read. If you like Jasper Fforde's The Eyre Affair, then you should definitely check out The Invisible Library (or vice versa).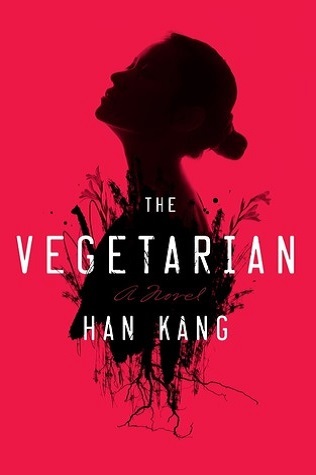 The Vegetarian by Han Kang
This was one of those books that was just plain odd, but odd in a way that absolutely worked and made me feel unable to put this book down. Kang is clearly a talented writer, and I hope to read more from her next year! (
Review
)
Pit Bull: The Battle Over an American Icon by Bronwen Dickey
This book was so informative about the origins of the stigmas and stereotypes associated with the pit bull breed, as well as quite a few other breeds. I highly recommend this book to just about anyway, honestly, because I feel that this is something which needs to be read. (
Review
)
War and Peace by Leo Tolstoy
I did it!
I have been wanting to tackle this book for ages, and I am happy to report that I accomplished that goal. I started September 1st and made sure to stay on track with ~11 pages a day, planning to wrap up mid-December, and it worked perfectly! I actually enjoyed quite a bit of this massive tome, which I'll admit was a bit surprising. If you've been eyeing this one, I say give it a go! The most difficult parts to get through for me were the extensive war/military sections, but I promise it's possible! Tolstoy has some incredibly interesting commentary on history as well.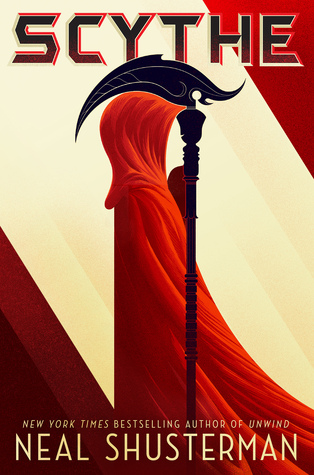 Scythe by Neal Shusterman
Just about every aspect of this book blew me away. The concept itself was so intriguing, and I was impressed by how Shusterman handled such a dark concept with such maturity and thoughtfulness. This book will really make you think. (
Review
)
Heartless by Marissa Meyer
Based on the
review
I just posted for
Heartless
, I'm pretty sure it's fairly obvious that this book would be on here. I had so much fun reading this book, and I was immensely pleased with Meyer's Alice in Wonderland-inspired retelling featuring the pre-Queen of Hearts. (
Review
)
Did you read any of these books? What are some of your best books of 2016? Comment below!
Never miss a post of bookish fun by subscribing to Forever Lost in Literature!