Unsurprisingly, April has been yet another insanely busy month. There just seems to be so much going on in all aspects of life! I hope all of you are doing well!

My reading took a bit of the brunt of all the business this month, but that was also partially due to Anna Karenina taking quite a while to get through. Regardless, I still managed to get through seven books apparently, so I can't complain. Below you will find the rest of my monthly shenanigans from my blog, so read on!

Books read: 7


Top Ten Tuesday:
Unique Books
Words/Topics That Make Me Want to Read a Book
Words/Topics that Make Me NOT Want to Read a Book
Waiting on Wednesday:
House of Names by Colm Toibin
The Last Neanderthal by Claire Cameron
The Stone in the Skull by Elizabeth Bear
Tell Me Something Tuesday:
Do Book Trailers Influence Your Reading?
TBR Thursday:
A Face Like Glass by Frances Hardinge
Book Beginnings Friday:
Double Feature ft. Strange the Dreamer by Laini Taylor and Anna Karenina by Leo Tolstoy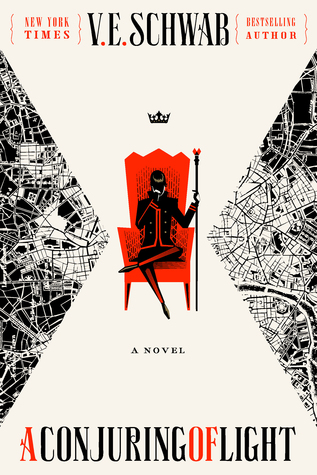 Anna Karenina by Leo Tolstoy

★

★

★

★
Blood Rose Rebellion by Rosalyn Eves
★
★
★
I Capture the Castle by Dodie Smith
★
★
★
★
Falling Kingdoms by Morgan Rhodes
★
★
A Conjuring of Light by V. E. Schwab
★
★
★
★
★