How on earth is it possibly June!? This year is flying by! May was yet another busy month for me and I did not get nearly as much reading done as I'd hoped, but I'm still grateful to have been able to read anything at all. I read some truly beautiful books this month (Miranda and Caliban), so I'm satisfied. I hope to have some great reviews out for you guys next month -- these past few months have been crazy with new releases! How are you guys holding up this year!?
In other news...
- My mom has been and will continue to be dealing with some serious medical issues, so all positive thoughts and vibes are welcome. :)
- Today is also, coincidentally, my birthday! I'm not really into big celebrations or anything so I won't be doing too much, but hopefully I'll be able to convince myself not to work too much... ;)
- ...and I am also graduating this month with my B.A. in Classics! I can't believe the time is finally here, but I'm happy to finally be done -- although I will miss my fellow Greek/Classics classmates and incredible professors.

But enough about that, let's move on to the blog stuff!


Books read: 7


First Chapter First Paragraph Tuesday:
China Dolls by Lisa See
The Empire's Ghost by Isabelle Steiger
The Dragon's Legacy by Deborah A. Wolf
Waiting on Wednesday:
The Five Daughters of the Moon
by Leena Likitalo
Strange Practice by Vivian Shaw
Soul of the World by David Mealing
The Wages of Sin by Kaite Welsh
Wolf on a String by Benjamin Black
Tell Me Something Tuesday:
How Do You Handle DNF Books?
Do You Comment Altruistically Or With Specific Intent?
TBR Thursday:
Carthage Must be Destroyed by Richard Miles
Yvain: The Knight of the Lion by M. T. Anderson
Book Traveling Thursday:
A Book With a Red Cover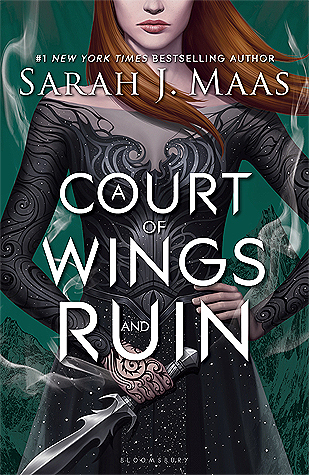 The Dragon's Legacy
by Deborah A. Wolf
★
★
★
★
A Court of Wings and Ruin
by Sarah J. Maas
★
★
★
★
★
China Dolls
by Lisa See
★
★
★
Miranda and Caliban
by Jacqueline Carey
★
★
★
★
★