Well, December sure went fast! Despite the speed, however, December was, overall, a pretty great month in terms of reading. I read some really great books, and because I was finally on break from University, I got to enjoy some much-needed relaxation. I hope everyone else got a little bit of a respite from their daily lives to enjoy the holiday season, as well!

I posted quite a bit this month, so below you will find a compilation of all my posts in case you missed something. Feel free to share how your December went in the comment below!



Top Ten Tuesday:
Ten Authors that I Read for the First Time
Anticipated Releases for First Half of 2017
Waiting on Wednesday:
The Shadow Land by Elizabeth Kostova
Miranda and Caliban by Jacqueline Carey
The Tiger's Watch
A Conjuring of Light by V. E. Schwab
First Chapter Tuesday:
For the Most Beautiful
by
Johannes Cabal the Necromancer
Author Guest Post: Airwoman by Zara Quentin
Book Recommendations: It's Cold Outside!
Notable Books of 2016
2016 End of Year Survey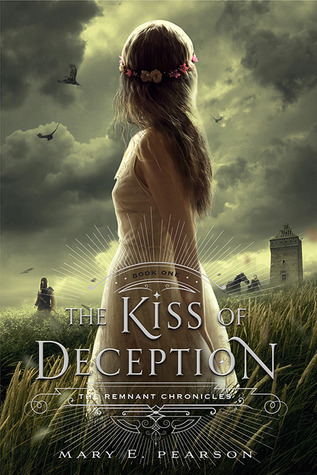 Colorless Tsukuru Tazaki and His Years of Pilgrimmage
by Haruki Murakami
★
★
★
★
★
The Heart of Betrayal
by Mary Pearson
★
★
★
★
War and Peace
by Leo Tolstoy
And the Trees Crept In
by Dawn Kurtagich
★
★
★
★
The Kiss of Deception
by Mary E. Pearson
★
★
★
Possession
by A. S. Byatt
★
★
★
★
Have you read any of these? What books did you read this month? Comment below!
Never miss a post of bookish fun by subscribing to Forever Lost in Literature!