Month in Review:
August 2017
I hope you all remembered your tickets to Hogwarts, because today's the day!
Can you believe it's already September? I truly don't know where this year has gone. September means I'm moving and I'm not ready for that! This is also the first September since I first started schooling that I do not have to go back to school. It's an incredibly weird feeling, and although I am somewht relieved, I also sort of miss it. Plus, I loved shopping for school supplies? There's nothing better than a fresh notebook.
But on to the books! I apparently read less books than last month, which is odd considering how many I felt like I read. Regardless, I still had a great reading month and am now ready for this month's releases! All of my blog activities from August can be found below.
How was your August reading month?
Books read: 11


First Chapter First Paragraph Tuesday:
The Midnight Queen by Sylvia Izzo Hunter
The Heart's Invisible Furies by John Boyne
Tell Me Something Tuesday:
Do You Give One-Star Reviews?
Do You Feel Pressured by Other Bloggers to Read Different Genres?
Top Ten Tuesday:
Required Reading If You Love Boarding School Books
Waiting on Wednesday: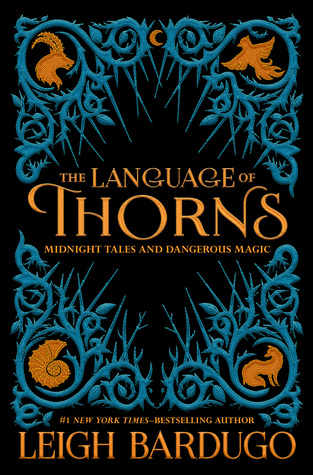 Objective Troy: A Terrorist, a President, and the Rise of the Drone
bby Scott Shane
★
★
★
★
A Path Begins
(The Thickety #1) by J.A. White
★
★
★
★
★
The Gene: An Intimate History
by Siddhartha Mukherjee
★
★
★
★
The Once and Future King
by T.H. White
★
★
★
The Tethered Mage
by Melissa Caruso (review to come)
★
★
★
★
Godblind
by Anna Stephens (review to come)
★
★
★
★
★
Akata Witch
by Nnedi Okorafor
★
★
Grist Mill Road
by Christopher J. Yates (review to come!)
★
★
★
★